Affiliate Program To Be Launched Soon By Instagram
What began as a simple photo-sharing app has developed into a global behemoth that has deeply embedded its feet in e-commerce, and influencers now rule the platform.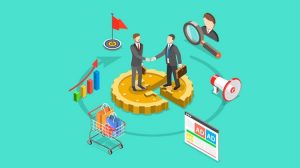 Instagram appears to be trying to keep up with what its users want, as shown by the addition of a shopping feature as well as reels, which designers can use to highlight their work and sell items to their followers.
What will be included in the affiliate feature?
Alessandro Paluzzi, an Android developer, and reverse engineer, recently posted a series of screenshots detailing Instagram's most recent changes, including its latest affiliate feature.
The new setting will be accessible via the app's Creator section, and users can sign up for it by following a few easy steps. The feature might not be available to everyone right away, and it's unclear if it'll be available to all Instagram users or only those considered influencers with a broad following. We don't have a release date yet, but the platform will most likely introduce the changes soon.
Allowing influencers to gain money from their Instagram posts is a significant change and one that influencer marketing companies might be reluctant to take. Influencers will be able to create content that allows their followers to interact with and shop on Instagram, making monetization easier and potentially allowing influencers to communicate with more brands. All of this could lead to a much more efficient affiliate marketing operation.
Those interested in participating in the program must adhere to Instagram's "Partner Monetization Rules," which include items like living in a qualifying country, meeting group guidelines, and monetizing authentic participation.
If an influencer violates the rules, their account will be blocked for 24 hours after they activate the affiliate feature. A review may be requested if an account is found to be disqualified.
Only a few Instagram shops will allow influencers to tag affiliate items, so influencers must choose which shops to partner with. When followers use the affiliate tag to buy an item, they will earn money.