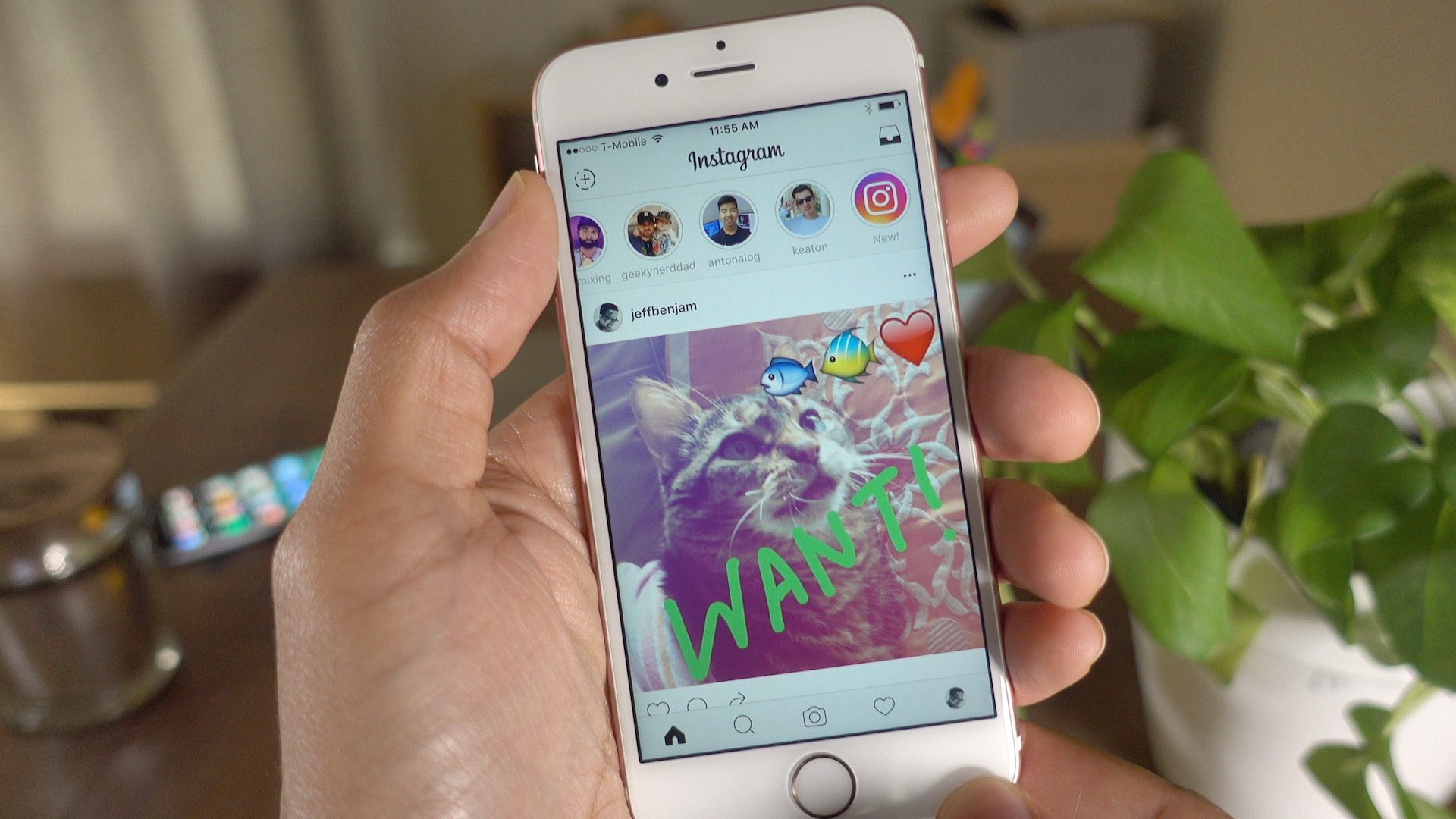 Engage Your Instagram Followers Using Your Instagram Stories – 20 Tips To Get You Started
When it comes to engaging with followers, promoting your business and increasing brand awareness, Instagram Story could be the perfect place for you.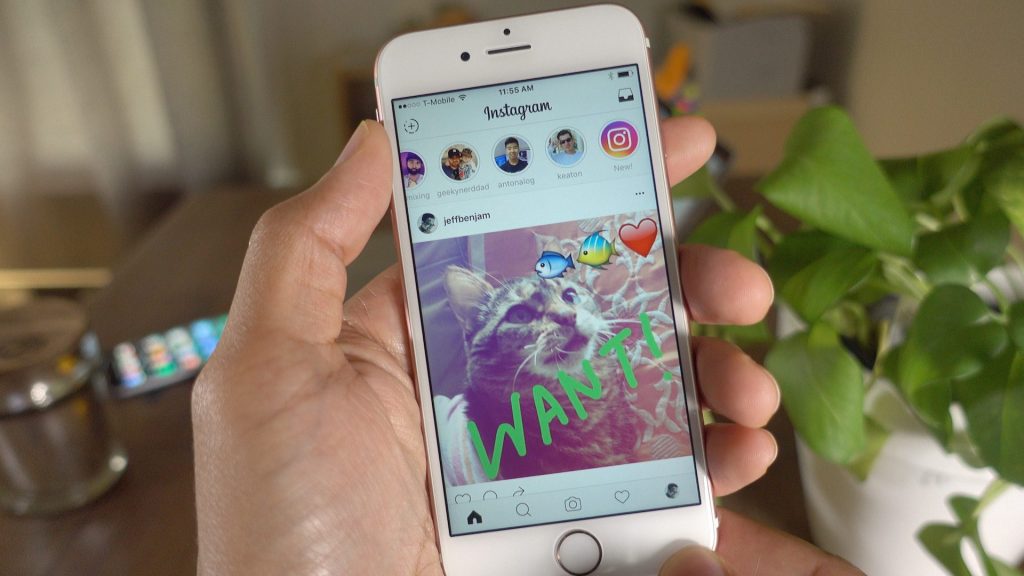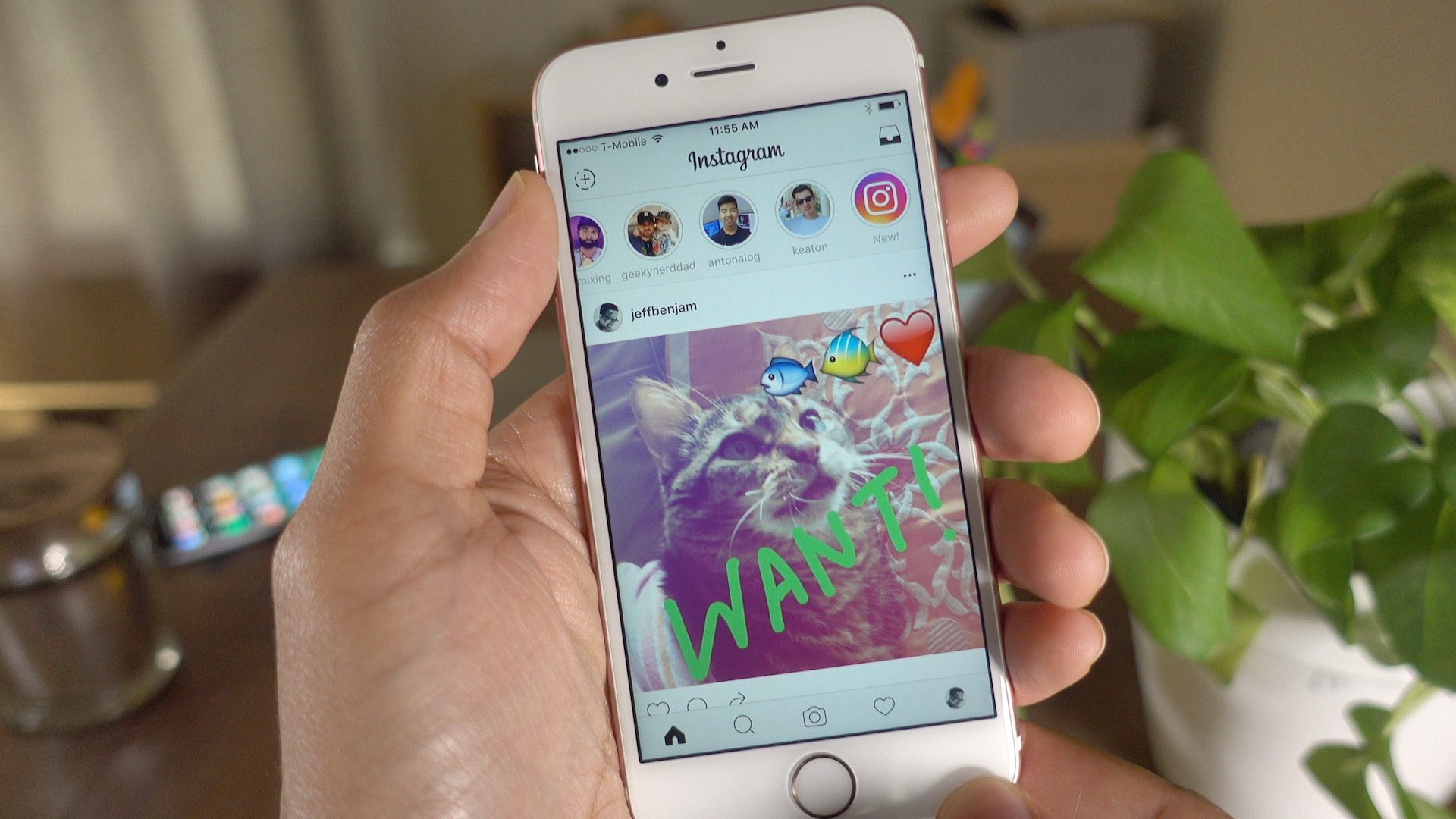 On an average, more than 500 million users watch Instagram stories on a regular basis, so if you are not using the potential of this special feature of Instagram, you are leaving a huge amount of cash on the table.
But do you know what exactly to put on the Instagram stories? Well, if you don't know it, we are here to help you-
So here we are going to discuss 20 creative Instagram story ideas which will help you to get the most bang for your buck from the platform-
20 Instagram story ideas that will boost the engagement-
1.    Promote Blog Post:
The Instagram story of your brand is the ideal place to promote the latest post of your blog.
When coupled with a "swipe up" feature, you will be able to send users straight to your blog post instead of referring them to your bio link. This strategy is excellent for generating leads with a brand new avenue of building traffic for your blog.
The only catch is that the "swipe up" feature is only available for the Instagram accounts with 10,000 or more followers.
2.    Promote Instagram Posts:
Instagram story is the ideal place to share your post with all of your followers. After all, it is not possible to predict what posts your followers will see on their feed, but you can make sure all your story followers see what you post.
You can just take the screenshot of your post or feed and put it on your story.
3.    Promote Products:
Do you want to create a buzz for your newly launched product? Instagram Story is the ideal place for that.
You can simply announce a product launch, get feedback from the users or promote a product that you have recently released.
4.    Create Shoppable Stories: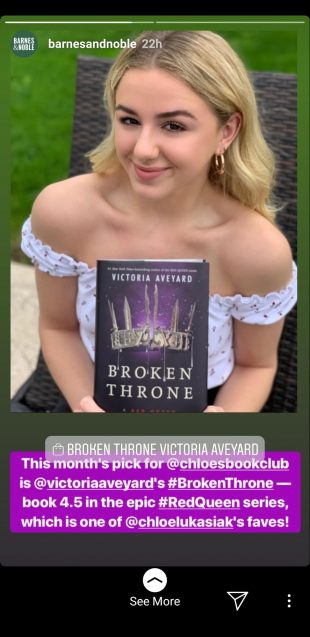 Instagram has released the shoppable story sticker this year. Now businesses and entrepreneurs can sell their products directly from stories without requiring users to swipe or navigate away from the app.
There are some requirements-
You must have a business profile on Instagram and you need to sell a physical product that compiles all the policies with Instagram. Currently, this feature is available in 46 countries.
5.    Story Take Over: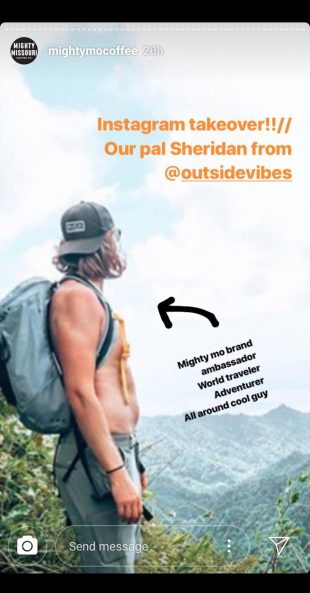 An Instagram takeover is when you allow someone who doesn't typically have access to your Instagram account to post on it for a day. This can be an employee, coworker, or an influencer you've hired to promote your brand.
Of all the Instagram Story ideas on this list, this is a fun way to humanize your brand and provide some fun content for your audience. If you partner with an influencer, you can also promote your brand and products.
6.    Go Live: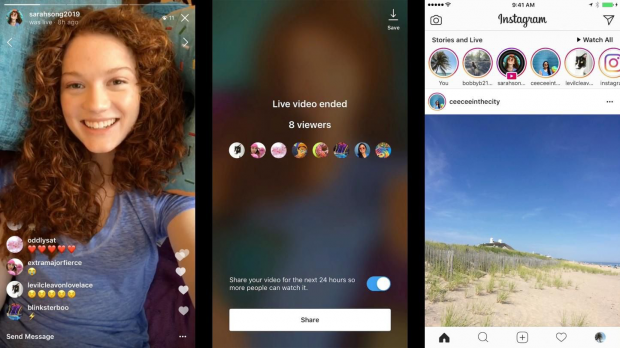 No wonder live videos are a fantastic way to engage your audience.
Live video allows the users to ask different questions, comment on the videos and provide real-time engagement.
Most users will be notified with the push notification when you start broadcasting live.
Once the live video is over, the video will directly appear in your story so that the people who might have missed it, can watch it live again.
7.    Use IGTV:
Launched in June 2018, Instagram TV or IGTV is the standalone video app that allows you to create videos like YouTube.
You can connect IGTV to your profile and give your audience a one minute of preview slot on your Instagram story feed.
This is an excellent way to share the long form of videos with your audience.
As of 2019, unverified people can post the video up to 10 minutes long where verified users can post the video up to one hour long.
8.    Conduct A Pole: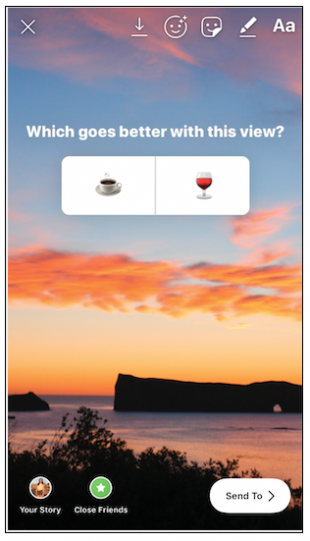 Instagram offers a poll sticker to you to put on the story. It's simple- ask your followers a question with the choice of two responses.
It's a great feature for branding your business and engaging your audience.
When it comes to doing customer research by giving the followers with the two choices of products that you are going to launch soon, Instagram Poll feature could be an excellent help for you.
9.    Thought Leadership: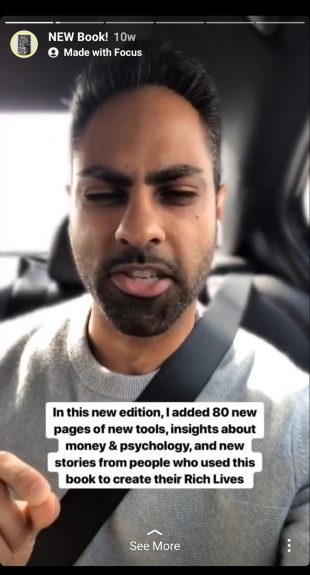 Have you gotten a hot take? Got some excellent tips or tricks to share with your audience?
Your Instagram Story is a great place for your brand to present some thought leadership. It will help you to better engage your audience and, at the same time, help your brand as a trustworthy source of information.
10.                      Use The Question Sticker: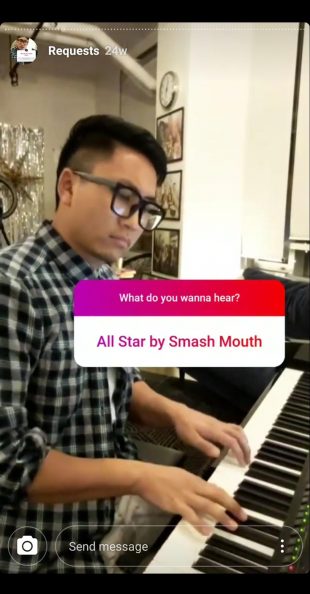 Just like the pole sticker, another excellent way to engage your followers is using a question sticker. It allows you to pose a question to your followers but, they can answer with anything they want.
11.                      Show Off The Office: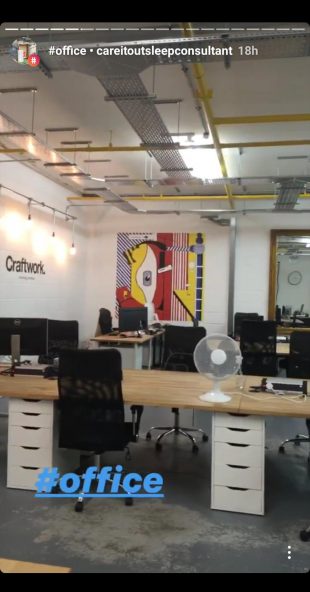 Another excellent Instagram story idea is showing off your office. This will give your followers a cool, behind-the-scenes look at how your brand operates, creating a high level of trust and transparency.
12.                      Share Follower  DMs
There is no need to use question sticker to share the responses from your followers, instead, you can simply take a screenshot of their DMs to you and share it on your story.
This is excellent when you have received some good testimonials or nice words from your followers.
13.                      Content and Giveaways
If you really want to give a solid boost to your followers, you can hold a giveaway or contest for your followers.
The rewards could be anything- from a free service that you offer, the sample of your product to free consultation. The reward depends on your product.
With contest or giveaways, you can ask your followers to do something to take participate in.
Some common ones are requiring participants to
Share your Instagram Story and/or post
DM someone your Instagram Story or post
Use a branded hashtag
Like your post
14.                      Tutorials and How-Tos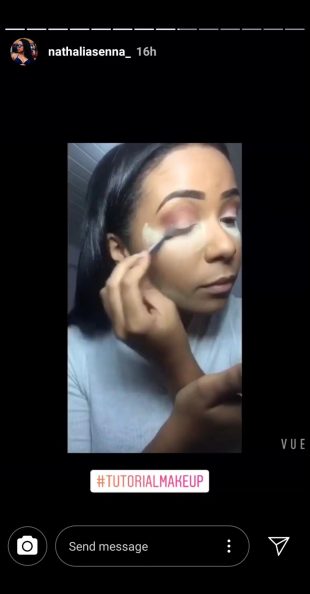 Providing valuable and informative content has always a great way of marketing.
What better way to engage and inform your followers than teaching them via a tutorial?
A very relevant example of this is the make tutorial videos shared by beauty bloggers and influencers.
15.                      Before and After
A before and after Instagram post shows something before a change and then what it looks like after.
This can cover a wide range reveals, such as the way your logo has changed since finding your business, the number of employees you have had over the years, or how your products have changed.
If you perform a service for clients, you can showcase how your service changed your client over time. In the post above, cosmetic dermatologist Morgan Naylor showcases how her client looked before and after lip filler.
16.                      Share  Quote
This one is pretty straightforward- share a quote you like on your Instagram. The quote can be motivational, thought-provoking, funny.
As long as the quote fits your brand and you think your followers will appreciate it, any quote can be a fair game.
17.                      Countdown To An Event: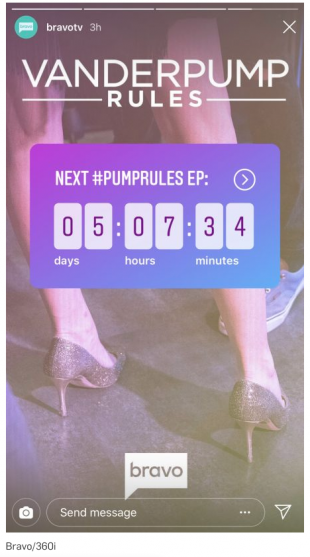 Another excellent sticker that you can use the countdown sticker.
When you are using this sticker, you should customize the sticker a little to let your followers know what is the event you are counting down to.
Some situations where you can use this sticker are –
The release of a new product
An upcoming sale
Your brand's anniversary
A reminder about holidays like Christmas, Mother's Day, or Father's Day (i.e., holidays where customers should remember to buy gifts)
New store openings
Contest close dates
New employees starting
18.                      #TBT
#TBT or #ThrowbackThursday is a very popular hashtag related to nostalgia or walk down to memory lane.
Take a picture of your brand's past and share it on Instagram's story with this hashtag. This can be a fun way to showcase where your brand came from and see how much it has grown over the years.
19.                      Ask For Donation
This sticker allows followers to donate to a charity directly from your story.
Choose the donation sticker in the sticker drawer, then search through a catalog of different nonprofits to choose one they want their followers to donate to. Users can also be able to customize the name of their fundraiser.
This is an easy way to both support your favorite nonprofit and build engagement with your followers.
20.                      Interview An Employee
Giving your followers behind the picture look is a great way to build trust and transparency for your brand. You can travel an extra mile by interviewing different employees about their role, what they do, and what they think about working with your brand.
These Instagram Story ideas should give you enough to get started with if you're staring at your content calendar and drawing a blank.