How Instagram Algorithm Operates On Your Stories
Instagram Stories launched back in August 2016. Like Snapchat Stories, the product allows users to post evanescent images and videos that vanish after 24 hours.
In reality, Kevin Systrom, Instagram's former CEO, admitted that the feature was ripped off from Snapchat in an attempt to lure users away from the famous disappearing-message app.
Instagram launched Stories Highlights and Stories Archive in December 2017 as a way to keep your stories alive for longer than 24 hours. Stories Highlights display below your bio in a new section on your profile. Instagram Stories that appear higher in your feed are those with whom you connect the most, according to Jillian Warren, a digital marketer.
"The Instagram Stories algorithm also prioritizes timeliness, as it wants to ensure that you always see the most recent stories from your favorite accounts," she continues. As a result, it's a good idea to post to Instagram Stories regularly. This should be "8-10 Stories a week, ideally 2+ a day," according to Reichenbach. This isn't a mistake.
This explains why many Instagram influencers are beginning to feel as if they are working for the app rather than for themselves. That's why, to prepare, refine, and schedule their Instagram Stories, more and more Instagram influencers are turning to resources.
It's now possible to produce eight to ten stories a week, or two a day, while still keeping them interesting and engaging. But it's not simple.
Check out Millie Bobby Brown's new sunglasses if you want to see some examples of Highlights of Instagram Stories: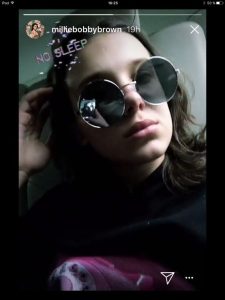 Now, take a look at some of ddlovato's Stories: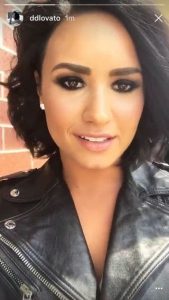 Examine the following stories by krisdayantilemos and bellashofie5292: