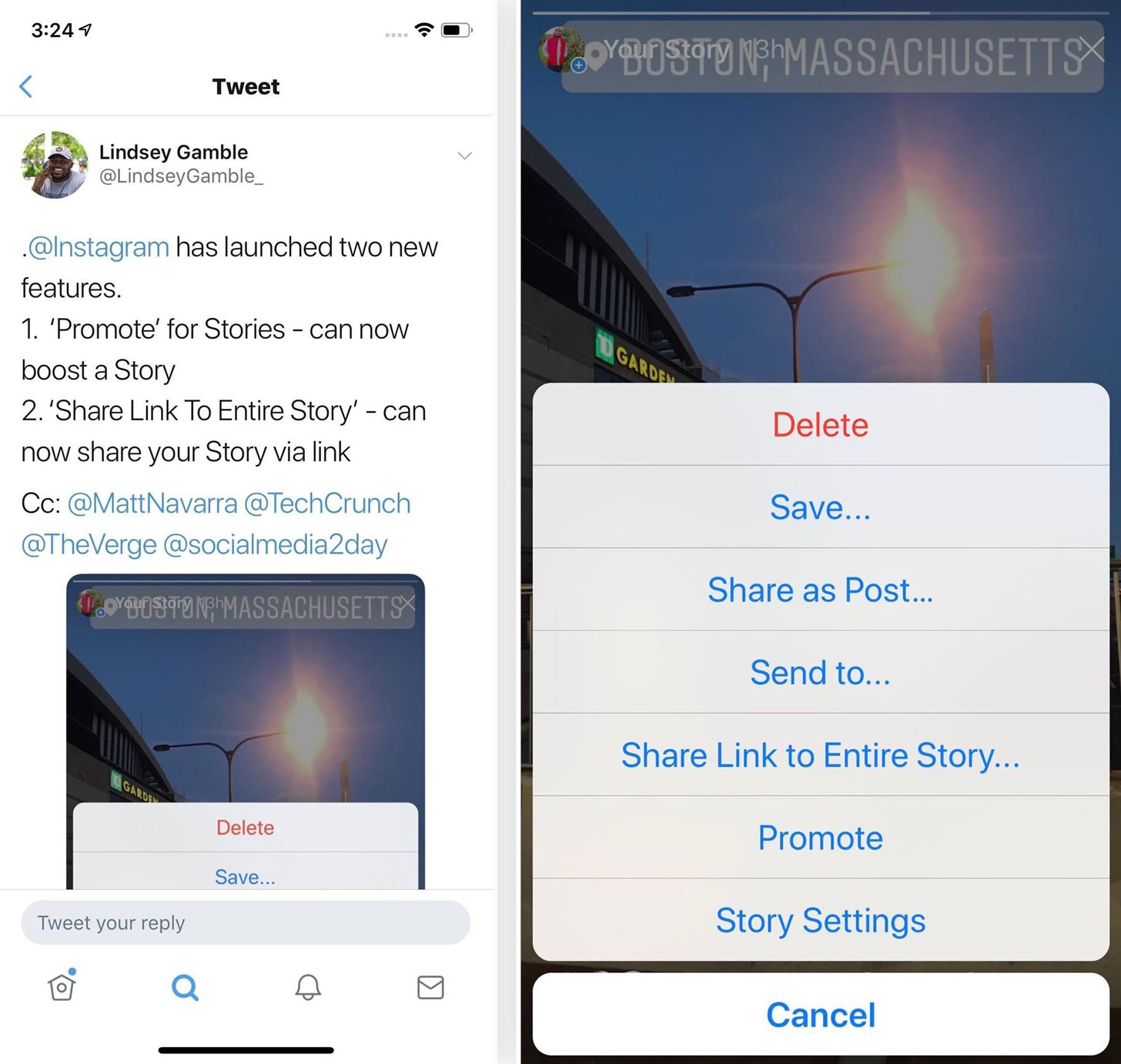 How To Share Your Instagram Story To Other Platform
On the platform of Instagram everything is about sharing while not everything is sharable. Take stories for example. While as an Instagram's staple, stories can't be easily shared outside in Instagram bubble. However, this thing is about to change. Instagram is now working on a specific thing which would allow you to share a convenient link to Instagram story to any other platform-text, email, social app and so on. This new feature is very simple to use. You can share a story to Direct Messages with your friends or share it as a new post on your feed but you cannot share the stories outside the Instagram platform, at least for now on. Thanks to Jane Manchung Wong,  an app researcher who breaks down new software features even before they see the light of the day. No doubt, Instagram Story links are one of those features. What Wong discovered is that Instagram is working on a feature that assigns a URL to your story and one can share or copy that URL via the "More" menu and it directs users to your story whenever you post it. Wong also noticed a similar feature back in November.
Just because of the Wong's tweet is older than 24 hours, the story that was linked in it has disappeared. We assume it works, however, because when the page loads, you can see an error message and it says "story unavailable." If you clean up the link, it will take you to her most recent story but with a blank screen.
While the option is not available for everyone, all you can do is share the most recent story via a link. The links only opens in browser and for that you'll need to sign into Instagram. The story is still not working. So, try it for yourself. Try the link given below but you have to change the username with your username.
Thanks to SocialMediaToday, we can confirm that this is not the first sighting of the story sharing feature in the works. Aside from Wong's tweets in November and May, the site first time reported in February that Lindsay Gamble discovered a sharable link to entire story option. What Wong found is the next evolution of the feature discovered by Lindsay Gamble.
Gamble's discovery would show the option presented when trying to share a story with multiple slides, but the fact is that it doesn't appear that way from this screenshot. Wong's screenshots are for Android, while Gamble's are using iOS. The menus aren't always the same, so it could be two different versions of the same thing.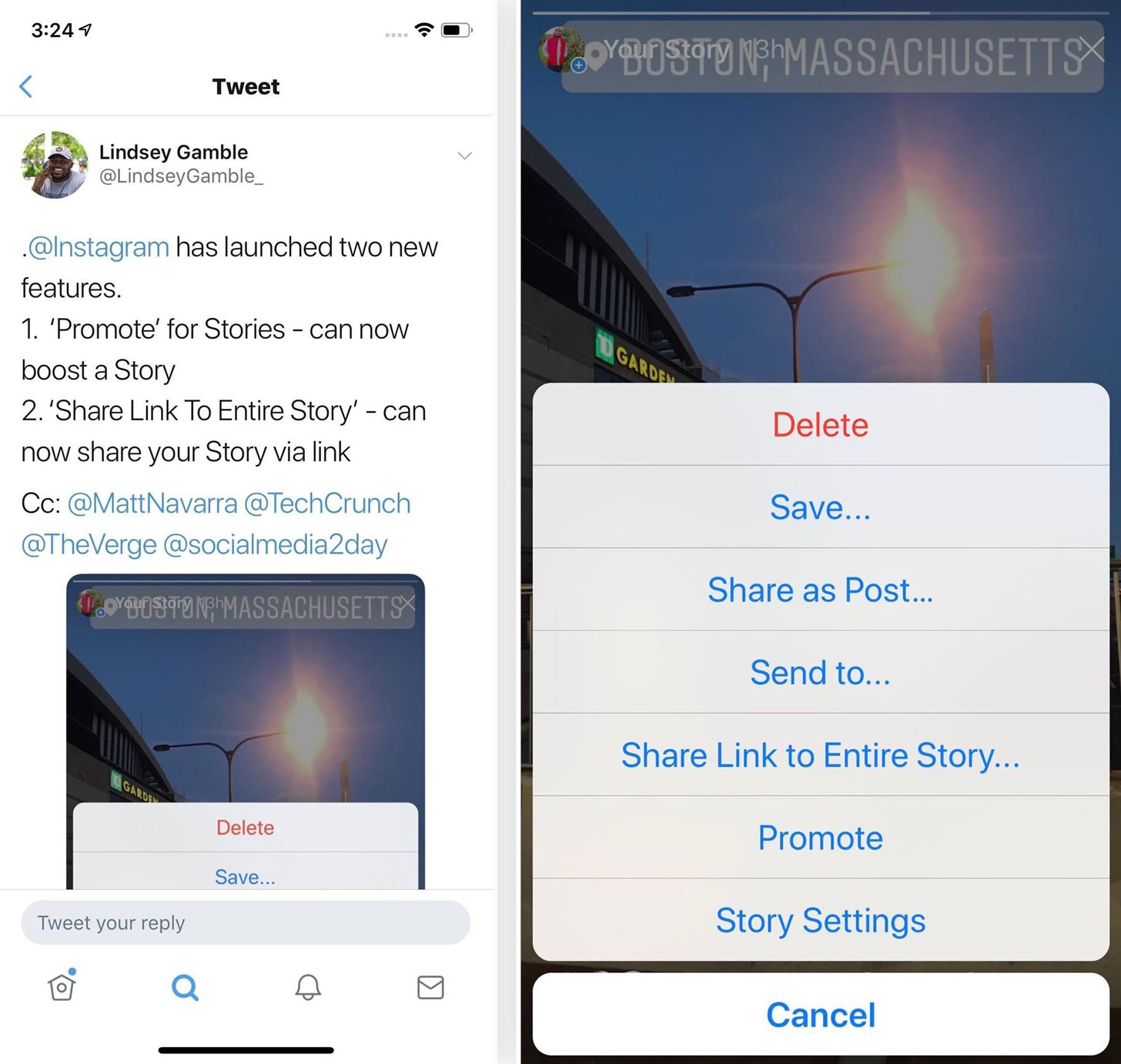 In either case, we'll need to sit tight on this particular feature, as there's no specific date has still not been officially published when this feature will be available.