Instagram has reached an epitome of half a billion daily active users. Now it is not anymore a social media app for teenagers and photographers. It has become a very strong marketing platform for new-aged business owners.
There is a bunch of opportunities growing around Instagram lately. Cultivating a strong engagement on Instagram helps businesses build a customer base and increases the brand's visibility.
This image sharing social media platform has revolutionized the entire way business owners look at it. With highly business-focused features like business account, enhanced advertising option and shopping tags, Instagram has significantly changed the way how businesses should promote their products/service.
Instagram can be an excellent platform for you to boost your overall revenue if you know how to make use of the right set of tools-
Hashtagify:
No wonder hashtags are the most effective way to reach out to the target audience and gain followers. But, any random hashtags won't help you and this is where Hashtagify comes into the picture as it helps you find niche-oriented hashtags.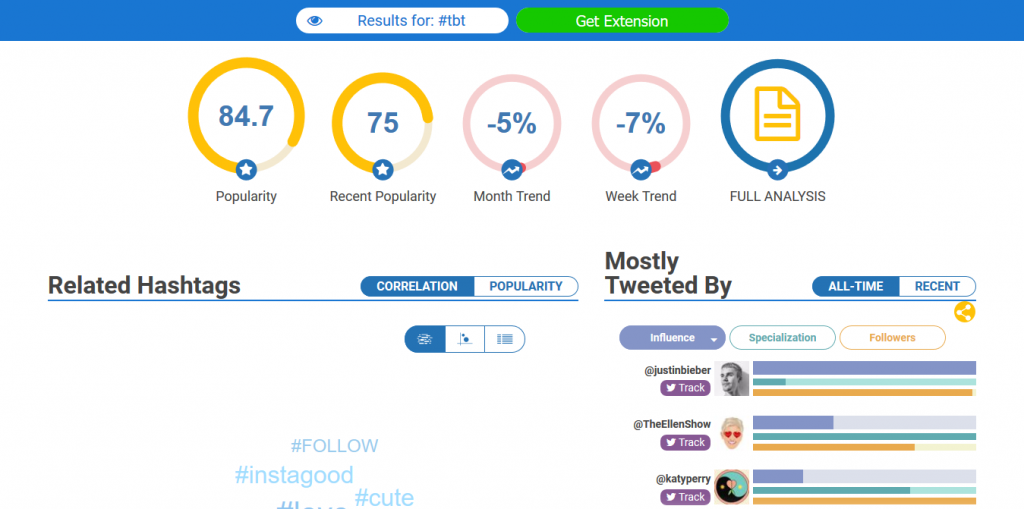 How to do it?
This smart tool can be used for finding real-time insight about hashtags that are trending. You can use hashtagify to analyze hashtag ranking, competitors hashtags, trends and many more.
You can discover a new set of hashtags which are valuable and easily rankable.  The dashboard allows you to check the popularity, trends and other crucial metrics of the hashtags over a specific period of time.
The basic plan of this tool allows you to all the basic hashtag research and you can also find your influencer with the free plan.
Focalmark:
Best for authentic hashtags
Price: Free ( offers in-app purchase)
Focalmark is a great tool to find authentic and extremely relevant hashtags. It searches hashtags with the help of personal search and a ranking algorithm.
Focalmark discovers hashtags according to the styles, location and camera type. Once you have entered the deets,  Focalmark will filter through thousands of handpicked hashtags and rank them according to the credibility and authenticity.
Social Blade:
Best for: day to day growth of your brand or any other creator
Price: Free
If you are new on Instagram, competitor research via this tool is quite helpful. All you need to do is type your competitor's name and this growth analytic software will find the type of audience they reach to, frequency of their posts and, engagement rate.
Also, there are line graph and tabular data to analyse the growth of your brand or any other business. The best part of this very useful tool is that it is completely free of cost.
Repost:
Best for: reposts images with credit
Price: Free of cost
If you focus on generating content from users, Repost is your best help. You just don't screenshot and upload pictures to give credit to the creator.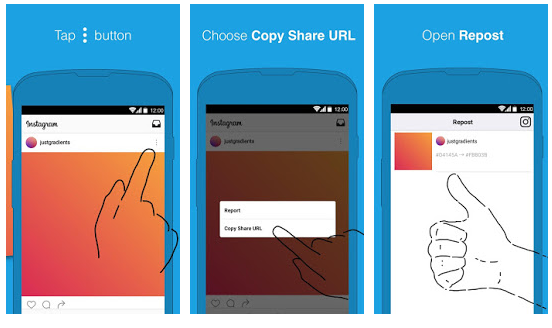 Install repost to save time and maintain the quality of the picture. Just copy the share URL of the photo and open the Repost. It will automatically create the image with credit and copy the description. Hence the post is ready for your account.
Repost is available for both Android and iOS
VSCO:
Best for: photo editing
Price-Free
Paid: $19.99/year
Instagram is a visual social platform, it's not necessary to be a professional photographer to excel here. If you are not good at editing with software, then VSCO is your go-to app.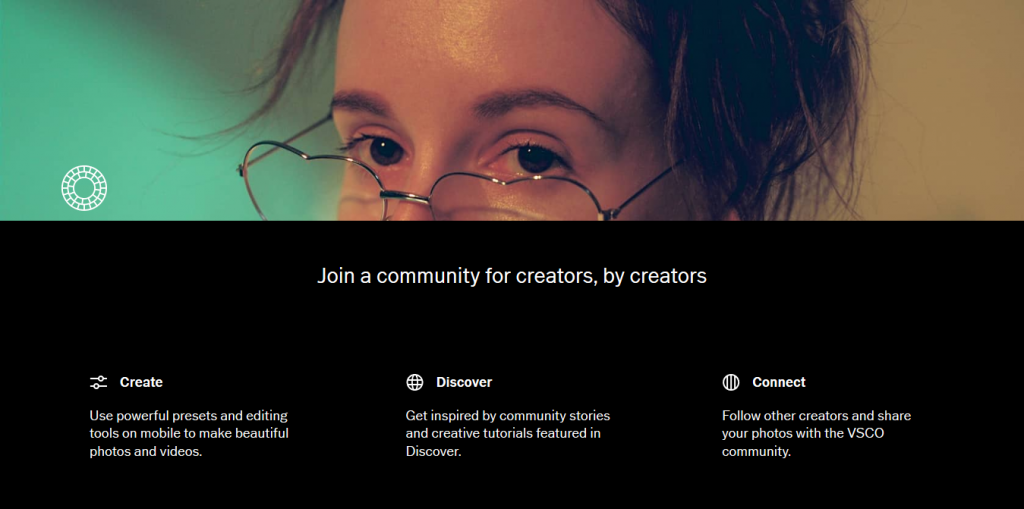 It is fun to work with because of its sleek UI. This tool is available for both Android and iOS.
Snapseed:
Best For Photo editing
Price: Free
If you are seeking and tired of using the same Instagram filters, Snapseed is the best tool to use. You can edit the entire image with Instagram 's filters but fine-tuning the picture to the perfection with a brush could be the best idea.
Snapseed has another excellent feature called Snapseed Stack that allows you to compile all the edits and save them as a template for later use. You can use these templates as a theme to give your IG feed a consistent and unique edge.
Unfold:
Best for: stories for Instagram
Price: Free ( in-app purchase)
Instagram Stories has 500 million daily users but still, many businesses have not realized it's real power.
It is a relatively new app in the market dedicated to Instagram Stories. It has features like built-in story templates, fonts, high-quality export. This app is flexible to both the photos and videos.
You don't even need to create an account here. You can start making stories after installing the app.
Recurpost:
Best for- Social Media Schedulers
Free- Standard
Paid- $15-$50 per month
Recurpost is a big time-saver if you do a lot of mass-posting. When it comes to promoting your business on Instagram, your content and timing play a crucial role and if you miss any one of these two elements, it might take a big blow for your business. Recurpost helps you in scheduling your posts on major social media platforms like Facebook, Google +, Linkedin, Instagram, and Twitter.
You can create a content library and select the accounts you want to post on. Recurpost will post your content on your selected time. There is an excellent feature to let this app to select the ideal time to select the perfect time for your ideal audience.
Shorby:
Best for: multiple bio-links
Price: a free trial of 5 days
Paid: $9-$99 per month
Instagram bio is very crucial for giving insight into your product. When it comes to generating traffic, having an informed bio is very essential.
However, having a single bio link, Instagram limits a lot of opportunities. Shorby allows you to connect multiple links on your bio. Just install the app and set up the interface you want to go with.
Shorby takes users to a mobile-optimized landing page with various clickable links of your other accounts.
Foursixty:
Best for: marketing your feed shoppable
Price: free for 21 days trial
Paid: $50-$300 per month
Foursixty makes your content shoppable. If you run an e-commerce portal, you should make your feed shoppable. Just like the picture below, this application creates similar grid-like information.
If a user likes your product and wishes to take down its details, Foursixty redirects them to the relevant page on Instagram.
Wordswag:
Best for: changing texts into graphics
Price: paid, $4.99 membership
Instagram is a treasure hub for motivational posts and text-based images. But, if you want to stay away from motivational quotes with same boring color and text which is boring, then Wordswag is the app for you.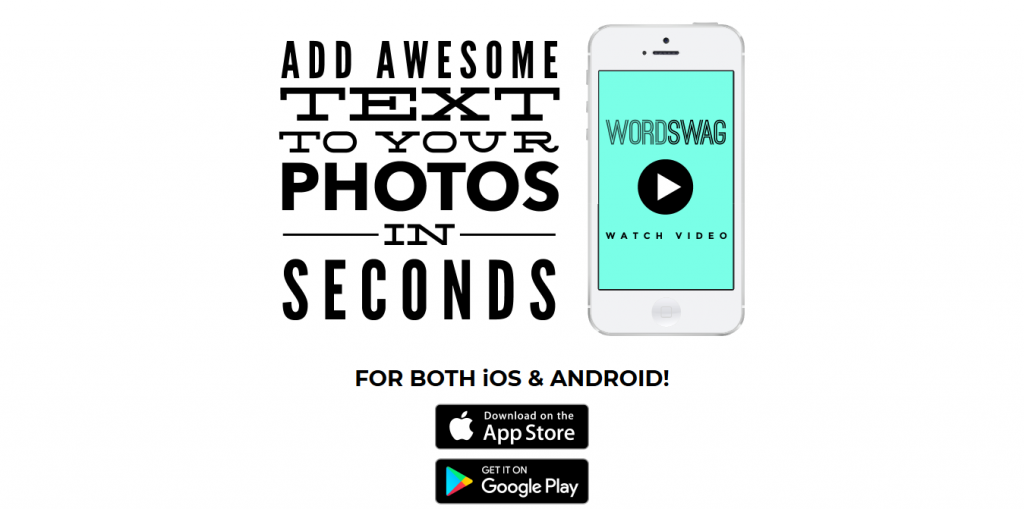 You don't need to have a designing skills to make creative posts for your feed, this app will do it for you.
Owlmetrics
Best for: Real-time analytic for Instagram
Price: paid $25-$199
This tool helps you collect real-time data for analysis with the robust Instagram analytic platform. When it comes to understanding your audience, properly, this can be the best tool for you.
With this tool, you can collect data regarding hashtags, competitor research, click analytics, geo data, and API access.
Rocket Social
Best for organic followers
Price: $19-$70 monthly
It's a manual growth management app. It focuses on growth via like, follow/unfollow strategy and commenting on users profile to gain attention.
Rocket Social is an automation tool which will create a customer database for your brand or profile.
In today's technology and automation driven world, it's not necessary that you need to be perfect at everything. These are the tools that will finetune your content and give a professional approach to your Instagram strategy.