Why Instagram Algorithm Requires You To Spend More Time Feeding More Content
Instagram wants its users to spend most of their time on its own platform instead of other social media channels and therefore Instagram algorithm works in your favor if you feed more content on your profile. We have been talking about Ms. Reichenbach's in our previous articles.  One of her posts has not only gained over 200,000 views and nearly 500 articles, but it has also piqued the interest of John Herrman of The New York Times, who recently published an article titled "Is There a Secret to Success on Instagram?"
Instead of looking at how Instagram's algorithm will operate in 2021, Herrman concentrated on whether Ms. Reichenbach's advice was valid. "The contents of Ms. Reichenbach's post were generally correct, as was her characterization of the meeting, according to Jackson Williams, who helps manage talent outreach and production on Instagram," Herrman reported.
Mr. Williams explained to Mr. Herrman that this isn't a secret; in fact, it's something that's addressed at influencer events like VidCon. Mr. Williams, on the other hand, denied the notion that Instagram was punishing users who didn't participate in Reels. He said, "There is no penalty for not using Reels." He went on to say, "Broadly speaking, this is an Instagram best practices type of thing."
Mr. Williams did admit, however, that "exhaustion is top of mind for us" at Instagram, and that the site aims to inspire content creators — or "partners" in Instagram speak — to be "intentional about the role Instagram plays in their lives."
Mr. Herrman asked Mr. Williams how he would describe this to nervous Instagrammers looking for insider information but frustrated when they get it. Mr. Williams repeated what Ms. Reichenbach's representative said: "There's no one-size-fits-all." "However, consistency is crucial," he said.
Instagrammers, on the other hand, must regularly and often produce entertaining and engaging content that receives a high number of Shares, Saves, Comments, and Likes.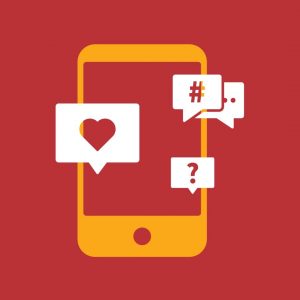 Khaled Akbik, Director of Content at the United Arab Emirates' New Media Academy (NMA), is currently performing a set of experiments to see if various forms of engagement have a bigger influence.
Mr. Akbik was able to share the preliminary findings of two organic Instagram reports from the initial experiments. He wrote to me in an email, saying: "We made sure the articles were published at the same time per day for two days in a row, and everything else stayed the same in terms of our normal publishing strategy. We made a short video asking people to 'SAVE' the post instead of liking, commenting, or sharing it. And there's another video, the same length, and style, asking people to just 'LIKE' it."
The initial results for the "Save" call-to-action (CTA) are as follows:
5,567 people were reached
137 Likes, 16 Comments
Saves: 210 Shares: 23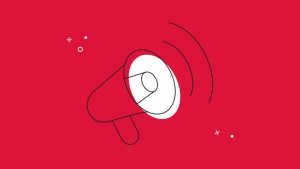 The following are the preliminary findings for the "Like" CTA:
2,594 people were reached.
Comments: 2 Likes: 155
3 shares
11 saves
"This is far from science, but a little experiment that gives something of an indication," Mr. Akbik wrote in his email. He also needs to play around with the CTAs "Share" and "Comment." "However, I assume that when it comes to Instagram's algorithm, the order of weightage goes like this: Share, Save, Comment, and Like," he adds.
So, what's the bottom line? The more we hear about how Instagram's algorithm operates, the more it seems that in 2021, content creators – or "partners" – will be required to spend more time feeding more Feeds. That isn't an easy job.