4 Tips To Take Your Fashion Blog To The Next Level On Instagram
With its total emphasis on illustrations, it's no surprise that countless luxury brands, retailers, bloggers, and influencers use Instagram as their preferred social media site. Instagram's monthly daily user count has surpassed one billion. It has prompted a slew of fashion bloggers to make Instagram their home, owing to the fact that many of them are young and affluent. Despite the fact that many people use Instagram to learn about new products and services, fashion bloggers still face a difficult task in building a mass audience that enhances them to the level of a credible fashion influencer.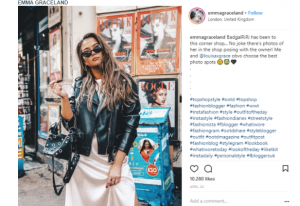 Here are some pointers from the pros on how to develop your Instagram fashion account:
1. Adopt a Daily Posting Routine
It's more important to post regularly on Instagram than it is to post frequently. Instead of trying to flood your users' feeds by posting a large number of times, consider the value you'll have for each post and plan your content so that you can post on a daily basis. Whether you're going to post once a day or once a week, make it a routine so that users who are waiting for you won't be disappointed. Even your most dedicated followers will find it difficult to keep up with your posts if you post infrequently, and will eventually lose interest in you.
You should try to figure out what time of day and which days of the week your followers are most responsive to your messages, and then create a plan to deliver your content to them on those days. You can do it easily by using one of the many available Instagram post scheduling tools, which will automatically publish your posts according to your directives. According to Forbes, a post scheduler makes it easier for marketers to handle vast amounts of content.
2. Use Smart Captions
Though your fashion images will do the majority of the work in your Instagram account, you can dramatically boost engagement by using well-crafted narrations to provide meaning so that your followers can better relate to the content. The captions can also be used to demonstrate your fashion sense as well as your personality. To make your unique style a part of your appeal, find it and stick with it. Avoid using long sentences, be concise and accurate, but use humor to lighten things up. Include a call to action (CTA) to encourage your followers to take action that is relevant to you.
3. Engage and Interact with Your Fans
You must be social to be competitive on social media. It means that you must not only create content that is meaningful and important to your target audience, but you must also interact with them in order to develop a community of loyal followers. Since your followers will want to know who you are as an individual and what inspires and motivates you in terms of fashion, you should share your personal encounters. Responding quickly to suggestions, observations, and even grievances will persuade them that you are committed to the partnership and your participation in the fashion industry.
Running various contests, particularly ones that encourage users to post their content or use your branded hashtags, as well as giving away free stuff, are both very successful. Building engagement takes patience, so buying real Instagram comments from social media companies will help if you're in a rush.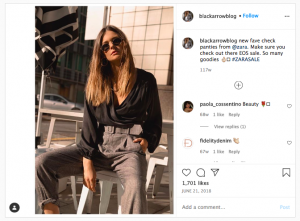 4. Make Your Own Personality
Users have become more discerning about the importance, originality, and quality of the images they see on their Instagram feeds as a result of the fierce rivalry among fashion bloggers and brands. You need to develop a distinct personal style that you can use to bind all of your posts together and create the desired recognizability and memorability, in addition to creating compelling content. Use a color palette that is evocative of your brand logo; you'll need to produce images that have personality and character that are uniquely yours. You'll be able to provide a consistent experience to your followers if you keep your approach to visual composition, lighting, and editing consistent. Users would be more likely to join you if they know what you'll offer in the future.
Final thoughts
The strategic use of hashtags is a must-discussion topic when it comes to the visibility of your Instagram fashion account. For the best exposure of your posts, use a clever mix of trending and common hashtags, as well as those that are very unique, such as branded hashtags. Use just a few hashtags in the post and leave the rest in a comment if you want to keep it looking safe. Don't just share pictures on Instagram Stories; consider sharing video content as well and watch your engagement skyrocket.