15 Sure-Shot Ways To Boost Your Engagement Rate On Instagram
Instagram is the second most accessed platform. Instagram has observed an exponential growth in the number of brands who want to promote their business on this platform. Over the years, Instagram has profited several brands that have promoted their business on this platform strategically. It's not just limited to a good picture that you post or the number of likes you receive, it's also about posting at the correct time and the engagements you create.
Below are listed some crucial points which might help you to increase your brand worth on Instagram.
Go live in no time!
Stream live video in a go-to connect to your audience directly, build engagements, share news, and so much more. 80% of the audience prefer watching live streams over reading blog posts, so why not give them what they want?
Over a live stream, a user can easily interact with his/her audience through question-answer sessions and even greet the viewers by their respective names. If you are inclined towards e-commerce, you can also build an e-commerce audience with Instagram's Live Shopping feature.
Create custom filters and stickers
Show-off your creativity on other users' posts by creating custom stickers and filters available in your stories. To spread their Brand, PEPSI introduced a special " CATCHING RAYS" AR filter for fans to use on their own Stories.
Strong captions are recommended
A picture is worth a thousand words, but a thousand words are also worth a thousand words. Instagram allows 2,200 characters in length in captions, and up to 30 hashtags. Use them. Great captions add context to your posts and widen your brand's personality.
A user shares an Instagram post with its caption here and asks its followers to share their own story in the comments.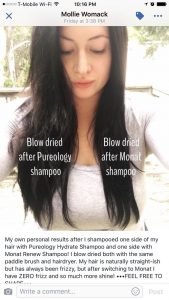 Craft compelling content
Use a varied content schedule as scrolling just pictures might be boring to your audience. Encourage your audience to engage through contests, questions, and exciting quizzes. It helps in keeping your profile active.
For example- A brand giveaway post for achieving an 8K follower milestone. In return, they are offering two surprise boxes, which improves the chances of people engaging.
Respond to questions and comments
Asking questions on Instagram, and encouraging followers to ask you questions, is a 101% efficient method of increasing engagement. Use photo and video content to make it more interesting. Interacting with your audience and acknowledging your audience is a great way to stay connected and often compels them to chat again with you in the future.
Brands often use this technique and ask their followers to share their favorite products and even ask for recommendations and offer positive support.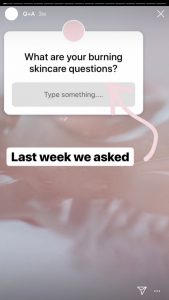 Post carousels
Instagram carousels allow a user to share multiple images creating a variation and variety for the audience in a single post. To meet your business goals, Instagram carousel posts are one of the most efficient and flexible tools. Carousels give the audience a depth of quality of products and are a great way to encourage more conversions too.
'Our carousel posts get 3.1x more engagement, on average, than our regular posts' states Hootsuite's social team. Carousels give followers a second or third chance to make an impression if they missed engagement for the first time- It could be said that Instagram reserves such posts.
Actions-Reactions
At a casual party, you would not just wait to be spoken to, right? Sometimes you will be the first to initiate a conversation. The same goes for Instagram. Answering questions and comments is great; getting out there and starting convos of your own on other posts of other users and pages is a great idea. Think of it as a balance of actions and reactions.
Catch in the DMs
Did you know that the most vigorous engagement can happen in private? DMs may promote high engagements with your customers, a direct connection, and in return nurture your relationships in ways that are not possible on other mediums.
Grow with Instagram Reels
Instagram Reels was another feature introduced by Instagram in 2020. With Instagram reels you can record and edit 15-second videos, adding audio and effects, and then share the videos with your followers.
The global fashion brand is using Instagram Reels to promote new collections. In their latest set of Reels, they're showcasing the #LVCruise.
Harness the power of hashtags
Instagram hashtags are a double-edged sword. Hashtags are what make your Instagram content discover-able. It can help you reach more audiences and flash your content at a higher pace.
Without keen learning of Instagram hashtags and how they are brought into action, they can become #overkill pretty quick. Keeping an eye on trending Hashtags and using them strategically can help you engage with new partners and direct you to the target audience in the market.
For example, the following post by the Instagram influencer, Chiara Ferragni, got more than 500K likes and reached her massive follower base of 15.5 million people. Now that is something well executed.
Video content never fails to engage!
Video is both engaging and a traffic magnet. While photos are still the more common content format on Instagram, Instagram video is gaining a lot of attention.
Hailey Bieber, sharing some makeup tips for everyday looks. How can you ignore that?
The videos do not need to be perfectly edited or well polished. But make sure your content is worth engaging.
There are several tools that help you to edit, add, trim scenes, add music, or text. InShot is an excellent choice of users for the same purpose.
Create savable content
A save is an indication that a particular post is of value to them. The more saves you get on a post, the more people it will be shown to in the algorithm, which gives a boost to engagements. The Instagram algorithm "crawls" the number of saves an Instagram post gets as a sign of quality: people saving your post is a key signal to Instagram that this is eye grasping content, so it shows it to more people in the feed.
For example – GirlBoss knows what kind of content their audience loves. But it might be relevant, not just for just a day. By saving it, they can reprocess the information again.
A checklist of '6 steps for negotiating the salary you deserve' post deserves a 'Save' for all their audience.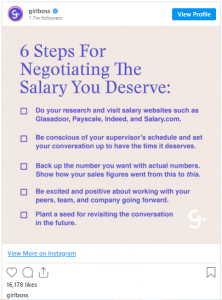 Post consistently and at strategic times
The more you post, the more chances your followers have to engage with your content. Build a consistent schedule to keep your feed look active and fresh and fascinate your followers.
Posting at the right time is crucial too. Posting something when your audience is asleep may give you a headache as it will not have a bombarding reach and engagement.
Create topical content. Be a part of the buzz!
Slide into conversations, buzz, and trends going around the world, and show yourself involved. April 2019 witnessed the last season of the most popular web series, Game Of Thrones. Therefore, brands came forward with their creativity to get engaged with the trend.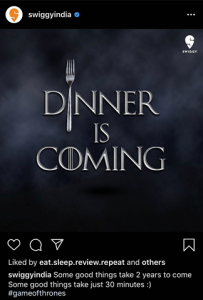 Instagram Stories are a boon!
If you're not using Instagram Stories, you are missing out on a massive opportunity. Instagram stories not only have a high reach but also keep your audience involved now and then. Instagram stories can be made creative with stickers, polls, questions, enough to spark a conversation, to drive sales, or to make a user scroll your profile.
For example – Converse shares stories of their upcoming brand products to make the audience go crazy for the next day.