3 Important Factors To Promote Your Instagram Brand
Every good entrepreneur recognizes that there are a range of vital resources available that are practically indispensable for a brand's success. A business model, a solid finance department, research and growth, and, most recently, social media networks are only a few examples.
These days, one of the most important ways for any brand to generate revenue is through social media channels. In reality, social media's popularity has so far surpassed conventional marketing methods that it has forever altered how businesses manage ads.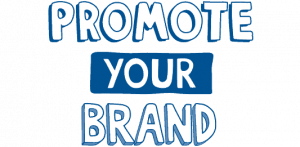 Most businesses recognize that the younger generation represents a lucrative and huge unexplored market. Many growth services, such as Growthoid, help reach multiple markets with this new approach to advertising, and as demand for organic marketing has shot through the roof, it has become much easier to get realistic Instagram followers. Ethical marketing refers to content and ads that benefit society and engage the reader as a person rather than as a B2C customer.
Instagram, out of all the social media sites, is the one that best suits this strategic business model. When it comes to starting a business, it has proved to be the strongest among its rivals. In reality, it is so powerful that it is used by almost every company on the planet. As a result, using Instagram to promote your business is a surefire way to succeed.
This, however, can be a double-edged sword, particularly given the intense competition you will face. Since the platform is open to all businesses, the rivals can come from all over the globe. Instagram will not be able to expand your company if you are inexperienced and unable to build engaging content and attract organic followers. Fortunately, this can be easily tackled with the right steps, and the benefits you receive will be much higher. Here are some examples of how you can use Instagram to promote your business to get you started.
1. It's ideal for customer testimonials
Instagram is a social media platform where everyone expresses everything. There have been both positive and negative encounters. It enables users to tag accounts in comments and to posts on content, expressing their own personal views on the subject.
This is advantageous for you because someone interested in following your brand or buying your services would leave a message. These comments serve as testimonials and are available to everyone. It comes as no surprise that this has a significant effect on a brand's reputation, sales, and overall public persona.
By uploading content on Instagram, you can gradually encourage users to naturally share their thoughts and reviews. These comments would eventually pay off by the public's confidence in your brand.
2. Communicate with your audience
Instagram allows individuals and brands all over the world to communicate at unparalleled levels. People from all over the world can contact and communicate with each other via social media networks as if they were sitting face to face. Direct messaging helps you to connect with your customer as an individual, rather than a faceless company.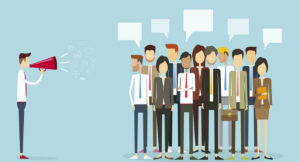 Efficient communication, as a result of using direct messaging, directly leads to further sales and a higher ability to network and close deals. Many companies use direct messaging extensively, making interaction with them feel like chatting with an old colleague. This sense of kinship establishes a powerful connection between you and your customers, inspiring them to not only help you sell your brand on their own initiative but also to become long-term customers.
3. Hashtags
Given that Instagram has a massive following and that each person has their own interests, likes, and dislikes, there are expected to be a slew of content that users don't want to see, as well as things that they actively seek out. Hashtags are the solution to this issue. It works as a kind of keyword that connects your posts to people who are interested in your goods and care about the cause. As a result, when used appropriately, hashtags can be a very useful tool.
You're reaching out to the right crowd, striving to attract more followers, and filtering through those that aren't important to your company when you use hashtags correctly. Ascertaining that the people who see your post are likely to be enthusiastic about your brand.
It's not enough to simply include a long list of hashtags in your content. The trick is to find hashtags that are important to your business. Don't use trendy hashtags like #food or #photography, or something else that's trending or highly popular, since they're not relevant to your business and are overly focused. Instead, use hashtags that are highly unique to your business, the content you're sharing, or the solution you have.