4 Things That You Might Be Doing Wrong On Instagram
Knowing that a random person's sneeze could harm you is enough to make you immediately turn to do all of your online purchases. The pandemic, according to analysts, has accelerated the move to e-commerce by five years. One of the most dramatic changes has occurred in the food industry, with online grocery sales forecast to more than double to $280 billion by 2026. Thousands of businesses are struggling to expand their digital footprint as the dollars turn to virtual. Instagram has been a backbone for many brands, with over a billion users and intense market penetration. Countless articles exist about how to develop your business on Instagram, many of which recommend a mix of more videos (reels, IGTV, etc. ), hashtags, and commenting. It's much more difficult to grasp what not to do.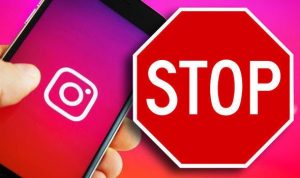 I decided to meet with a few Instagram specialists who have the special experience of being both influencers and business owners on the platform. They told me about all the rookie mistakes to avoid while building an Instagram brand.
1. Act As If You Are An Influencer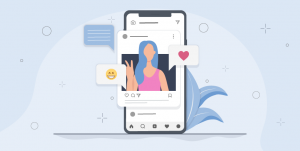 Even if their company is struggling to stay afloat, ask every successful CEO how things are going with their company, and they'll send you a list of accomplishments. Pitching is a career for many of us founders, and we live by the mantra "fake it before you make it." This is flipped on its head by Instagram. People are searching for transparency, vulnerability, and behind-the-scenes content that energizes a brand. "Treat Instagram like you're an influencer, not a business," Ali advised. Demonstrate the challenges of running a small business, such as the founder mailing out goods or the drudgery of waiting in Whole Foods for hours handing out old samples. Although you will feel ashamed about how small your company is, your audience will appreciate your honesty and empathize with your daily struggles. When Miyoko was forced to take a bigger role in her company's social media due to COVID budget cuts, she discovered that her less curated, day-in-the-life posts performed much better than what her brand was doing before. "I brought the truth of my life into it," she said, "not talking about the product but talking about social justice and lockdown life, and effectively my business's Instagram became our own marketer.".
2. Photos and videos that have been overly polished
Overly polished, hyper-curated images are a turnoff, which might seem odd for a picture-sharing app. "I can immediately tell when a brand has outsourced to an agency and some bad intern is arranging beautiful stock pictures," Ali Bonar, influencer at AliBonar and founder of Kween + Co granola butter, said. The optimal pictures have an effortless charm to them, as though you somehow managed to catch the flawless candid image. The images "can't be too horrible or too staged, there's a happy medium," as Arla Heidrich, influencer at ArlaEats and founder of Eleventynine, an influencer app, put it. During the pandemic, Miyoko, a MiyokoSchinner influencer and founder of Miyoko's Creamery, began creating home cooking videos, showing people how to make everything from tofu to ketchup. She soon discovered that her audience enjoyed it when she made errors or spoke of how she hadn't had time to clean her hair because she was so busy. People were writing in to say "I love you Miyoko" instead of just "I love your butter" after seeing these sloppy, homemade posts, and they were raving about her brand in a new way. Airbrushing is the polar opposite of authenticity.
3. Create a Long-Term Commitment
Purchasing fast follower growth is similar to eating fast food; it sounds good at the time, but you'll regret it later. Fake followers will leave you with a lot of posts with no interaction, causing you to be demoted by Instagram's all-powerful algorithm. Building a strong Instagram presence is a long-term game of cultivating a loyal following that enjoys engaging with your brand.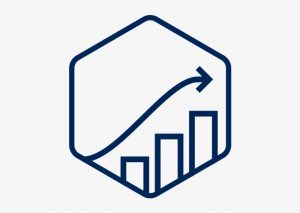 I've rarely strived to be an Instagram influencer because I believe it's difficult enough to develop a brand without also attempting to take a lot of beautiful images. Kuli Kuli didn't have an active Instagram account for a long time, and I'll admit, I exported the job to a couple of interns. My own Instagram looks more like a baby picture album than a founder's personal brand. But after speaking with Ali, Arla, and Miyoko, I'm hopeful that creating a strong Instagram brand isn't about professional images or continuous innovation, but rather about sharing who you are as a fascinating and relatable human, which is something we can all do.
4. Posting Every Day Isn't Necessary
When posting becomes a hassle, consistency isn't essential. You should be able to answer the question "do I care?" for any picture you share. Is your audience gaining knowledge? Perhaps a health tip or any background on the farmer who grew the food they're eating. Are they motivated? Maybe it's a phrase or a recipe that inspires them. Or are they amused – is there a joke, a meme, or a pop culture reference that will make them laugh? Every post, according to Arla, should be able to answer that question. Despite her 410k fans, she openly acknowledges that many days she doesn't believe she can answer that question and therefore doesn't upload to her feed at all. Many experts suggest that you post to your story more often, but these can be short random clips. The trick is to not post every day just to post, but to only post to your feed when you have material that your audience would be interested in.