4 Tips For Building Up Your Hospitality Business On Instagram
We no longer exist in a world where marketing is limited to handing out leaflets. Delivering importance is at the heart of contemporary marketing. The style of marketing has shifted to the internet, with Instagram becoming the most common social media site for this. It has exceptionally high participation rates of up to 2.2 percent (which is huge compared to other social media platforms). To be a profitable business enterprise, you must be accessible, and Instagram plays an important role in this regard. As the pandemic progressed, restaurants, pubs, and other hospitality companies were forced to shutter. Since being cooped up in our homes for nearly a year, what we want to do is fly and enjoy the wind. It seems that the hospitality industry is re-entering the market, as everyone is organizing trips and events. This is where marketing comes in, and what better medium to use than Instagram, which guarantees a huge audience and a large number of followers while still ensuring your visibility?
You may use any of the tactics outlined below to market your hospitality business and make your brand irresistible to anyone who visits your page.
1. Working with influencers is a good idea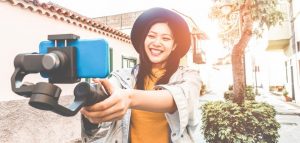 Instagram has spawned a slew of Instagram influencers that provide high-quality content and are recognized for their high engagement rates. Invite food and beauty bloggers to your property for a free lunch or staycation in return for recommending it to their followers. Hold various celebrations on special days where you will host the city's elite and advertise your services indirectly. If there aren't enough good bloggers in your area, connect with local entrepreneurs and powerful people, invite them over for small gatherings, and let the networking do the rest.
2. Make an impression by being unique
Since it is common knowledge that hotels and other hospitality companies have risen to prominence, to achieve a greater audience on Instagram, you must be special and stand out from the crowd in terms of the services you offer. To do so, you'll need to coordinate and execute a systematic brand strategy that represents your brand's voice, the expectations of your target audience, and the best characteristics that describe your business. Rather than posting at random, it is essential to take a calculated strategy. It's dangerous to post without a policy in place and hope for a magical promotion. Instead, pick content that is ideally tailored for your business and intended audience, and keep a structured posting schedule to guarantee the most exposure, which will increase your brand's reach and, in turn, buy you Instagram followers.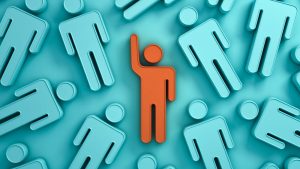 3. Location and hashtags that are relevant
Using locations is important for having a broader presence on Instagram, just as it is for SEO optimization. Make the most of geotags and hashtags that refer to the locations of your hotels, pubs, and other establishments. The search for the targeted demographic will be narrowed, and those in the area will know where to go if they need the resources you offer. Your participation rates would skyrocket if you use geotags and hashtags to ensure that they get the most targeted attention possible. However, when using hashtags, exercise caution. Don't use the brand name in whatever hashtag you use for this takes the emphasis away from the venue and puts it exclusively on your brand. Using geotags and hashtags to raise brand recognition in a strategic way.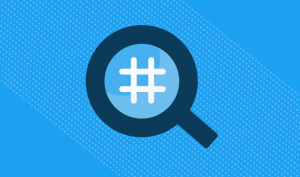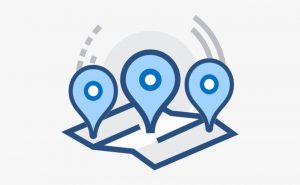 4. Show off the charm and elegance of your surroundings
Who doesn't appreciate the natural beauty that is attractive to the eye? The whole point of using Instagram is to advertise your brand in a way that helps you to buy Instagram followers and expand the scope of your Instagram profile. You use it to entice and draw tourists and clients by showing the best of what you have to offer. If you just post about your company and the services it offers, as well as the interior design and design, you risk falling into the excessively promotional category. This is where many hospitality companies go astray. Concentrate on your business and the best you have to give, but don't restrict yourself. Promote and celebrate the best sights and scenery in your place to be generous and compassionate. Make videos of local people engaged in their creative work or videos of local people getting together to enjoy a festival to add to the local charm. Capture what's going on in and around the city. This brings a special touch to the campaign while also giving customers an incentive to come back. It also informs consumers of the stunning surroundings and possible locations to visit. This will set you apart from the crowd. These lovely specifics can be used without being too commercial.
Managing an Instagram profile for your hospitality industry is a time-consuming operation. It necessitates diligent preparation and a calculated approach to ensure that you are not excessively promotional whilst promoting. Use the above pointers to make your trip easier and more comfortable for your viewers, inspiring them to come to visit your lovely lodging.