Everyone has a particular reason for using Instagram. Aside from sharing photos and #doingforthegram, one major reason why most people try to grow their Instagram account is simply to get a hustle going, promote their business and, make money online. In this article we are going to discuss 8 simple ideas to make money on Instagram.
Make Your Instagram Account Ready For Rolling Cash
Just before diving straight into making money Instagram, make sure you have the fundamentals taken care of. Here are a few things you should do to ensure your account is in proper order.
Ensure Your Bio Is Ready:
Make sure it has information like your contact details, what you post about and, your current location. Add in a few keywords and even a few hashtags to ensure you are easily findable by the right group of followers.
Build A Micro-Audience:
When it comes to building a strong working partnership and having a loyal following is the utmost important factor here. You should start by building a micro-audience. Set a goal for building at least 1k followers before you start working on monetization.
Post On A Consistent Basis:
To grow your Instagram account, you need to make sure that you are posting several images every day, but don't post all images at once because this will work against you. If you don't have time post several images every day then post at least one quality image per day.
Use Relevant Hashtags:
It's unlikely that your image would spread far without using relevant hashtags. You need to use the hashtags that are highly relevant to your field of interest and make sure you include them in a single post.
Get Your Fans Involved:
Many fans and followers are willing to endorse your brand for little recognition- of course, a post about them on your profile. It's a great way to engage with your followers as well as outsource original and quality content. Give your followers the chance to share their photos with your products, share their experiences in videos or anything they like. You can reward the best submission with a reward like a discount, free goodies, etc.
Organize Contest or Event:
Get people to like your images and follow you because you are running a nice campaign or an event. Offer a good discount for a short period of time and keep your audience reminded how time is running out.
Sharing special promotions or coupons is another excellent way to get your followers involved and turn those leads into sales. Ask your audience to double tap or tag friends to get their name in the draw box.
Get Testimonials From Clients:
Get your happy clients to upload photos or videos of themselves using your product. There's nothing better social proof than the testimonials from the happy clients.
Now you have all the fundamentals ready and you can start making money using your Instagram-
1.    Sell Your Photos:
If you are a professional photographer, Instagram could be one of the best platforms to sell your photos to individuals or agencies. Use watermarks on your images and use the caption to enlist all the selling details in a concise manner. You can sign up and build a profile at Foap and then use your best images and you can earn by selling each image for $5.
Here is the method on how to do it. Click "Sign Up" from the Foap homepage. Select "Photographer," which indicates that you want to sell images. Then, either download it from the Apple App Store or get it on Google Play and click on "Install." After that,
you're good to go, and you can start selling your Instagram photos.
2.    Become An Affiliate Marketer:
Affiliate marketing is when you promote a product and get paid per sale. You will often see bloggers promoting products with the sidebars or sell through product inspired posts. The procedure is almost the same in Instagram also. You can post enticing images highlighting the affiliate product and drive sales through your affiliate URL. Using bio or caption for promoting affiliate URL is a great idea.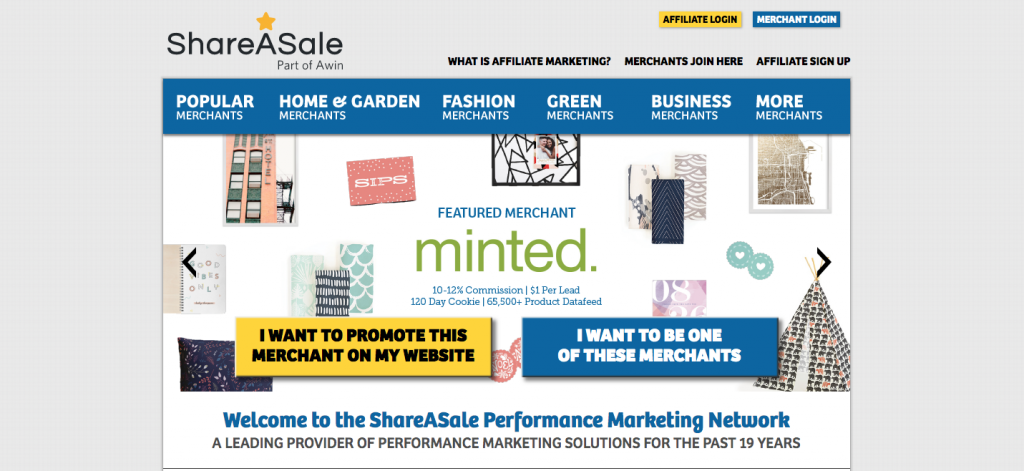 3.    Promote Your Product, Business or Service:
If you run a business then Instagram could be an excellent platform to promote your business. Use this social media platform to post images that cannot be found on your website. The best part of promoting your business on Instagram is that it allows you to be mega creative with your business. Think out of the box and use it to your full advantage. Just take a look on how KFC promote their business on Instagram-
4.    Create A Patreon Account:
If you produce avid content on a regular basis then creating a patreon account and promoting it through Instagram could be a super-duper hit idea. For example, artist Ross Tran promotes his Patreon Tutorial channel in his Instagram bio and has become quite popular on Instagram boasting a following of more than 800,000 followers. If you prefer to use a different option you can also check out platforms like Podia, Thinkific, Teachable, Udemy, and many more.
5.    Join A CPA Network:
CPA Networks can be a little daunting venture for new Instagram marketers as the whole link in bio conundrum allows you to have only one usable link. However, there are multiple methods to do this if you don't have the swipe up feature. For example, you can use stories responses to send direct links to your CPA lockers. You can check out CPA networks like Peerfly, Maxbounty, Clickbooth, and many others. You'll have to be creative here. For example, build a movie or film buff audience and then use CPA networks to drive traffic CPA offers related to movie releases.
6.    Sell Shoutouts To Help Other People Grow Their Accounts:
If you have a large following you can sell shoutouts to other Instagram users. The prices vary depending on how big your following is and what the engagement rate is like on your page. If your page has 100k followers but you're only reaching 200 users per post. Odds are people won't pay you a whole lot. You can find people who would buy your shoutouts in sites like Fiverr, Shoutcart and Igshoutouts.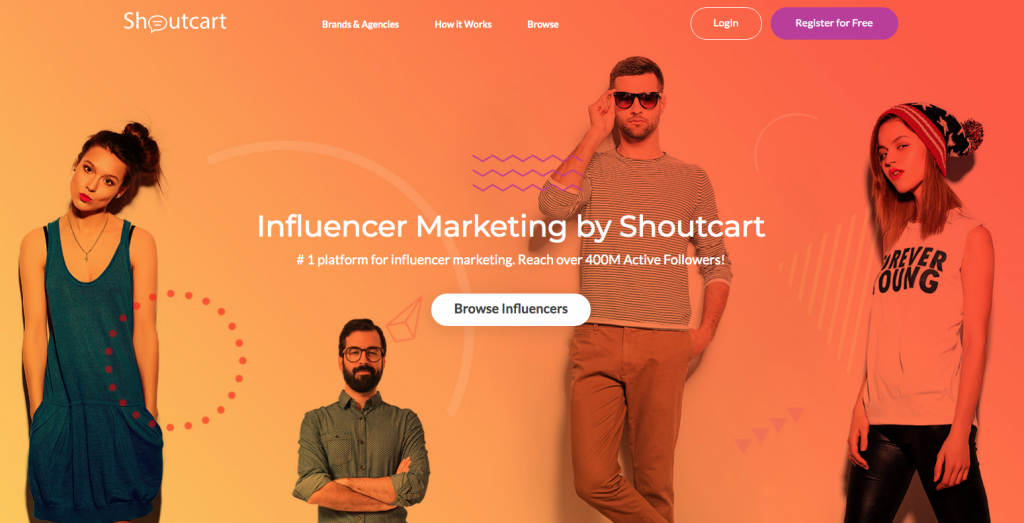 7.    Check out The Networks Of Influencers:
Did you know that you can get paid by simply posting the content on Instagram? A website called Popular Pays aims to bring together brands and Instagrammers, or "creators" as the website calls them. Essentially, Popular Pays will pay you or send you free stuff for promoting a brand's products or services. The amount you'll earn varies depending on factors, such as how many followers you have. Other similar networks include IZEA, Triberr, and many more.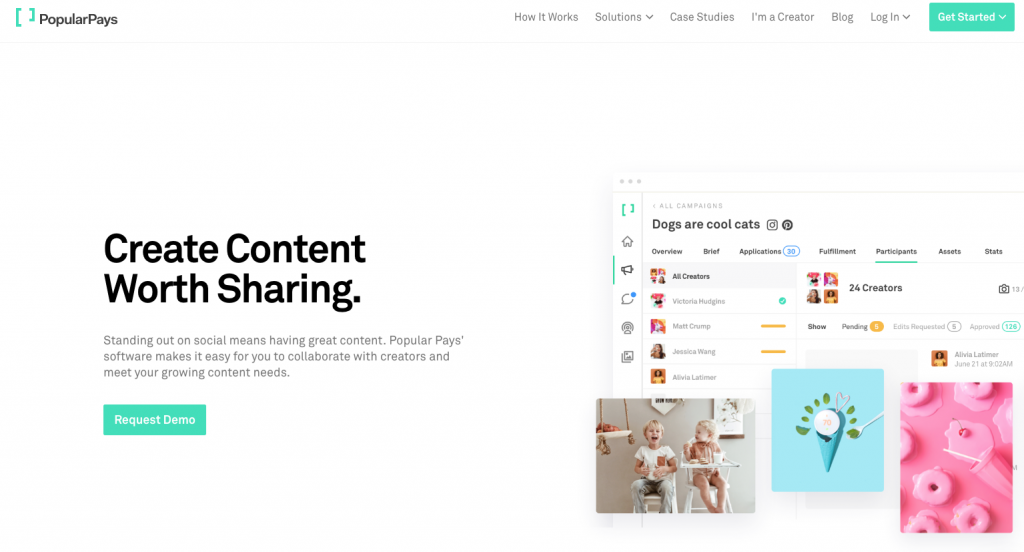 8.    Contact Brand Directly:
While you can join different networks but the competition there is skyrocketing and if you are at the beginning stage, it's unlikely to get the chance to work with the types of brands that you really want to collaborate with. The best approach is to contact the brands directly that you want to work with. Make sure your posts perfectly fits with the niche of the brands that you are interested to work with.
For example, if you post music related posts, then only contact music-related companies. Contact the brand via email or send them a message through Instagram. Let them know that you have a following that they could leverage to promote their brand. Offer to post sponsored content for them. Some brands might say no, but others might say yes, so there's no harm in trying. If they do say yes, then you could earn some cash just for posting sponsored content.
Finally, if all else fails- flip your Instagram account:
Had enough of Instagram? Ready to move on? Well, you'll be happy to know that all your hard work hasn't gone to waste. You can actually sell your Instagram account if (for whatever reason). However, this is more of a whimsical closing, though these sites do exist selling your Instagram account is against the company's TOS.
So it's a better idea to leave your account in the idle condition until you are ready to get back on the gram.