Instagram Handy Navigation Tips For Its App Usage
This may be a helpful reminder or new information for those who aren't familiar with all of Instagram's features.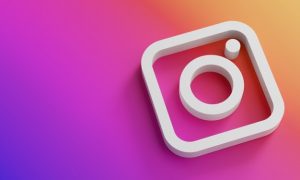 Instagram CEO Adam Mosseri has shared some helpful hints for using the app's different navigation shortcuts.
The following are the suggested shortcuts:
To return to the top of your main feed, tap the Home icon.
Rather than tapping through to the Explore tab, press and hold the search icon to start a keyword search.
To easily move between accounts, double-tap on the profile tab.
Delay/Pause Stories by tapping and holding the screen.
By pressing and holding on to the thumbnail image in the Explore tab, you can 'peek' at posts in the Explore tab.
These aren't brand-new features, but they're a nice reminder about how to use them. They can help you save time on Instagram while still giving the impression that you're up to date on what's going on with your buddies. The choice to switch profiles by double-tapping on the profile picture, which Instagram introduced late last year, is the newest of these features, as Mosseri points out. This may be useful for people who post to several accounts on a regular basis, which is particularly important for social media administrators.
Only don't use your brand account to post personal updates. Before posting, always check the profile icon. As previously mentioned, the video clip serves as a helpful reminder of some useful in-app resources that may be useful in your operation.