Instagram Might Be Working On Keyword Muting In DMs And Brightness AI Feature
Aside from that, Instagram is working on a setting option called "Content controls." Users would be able to silence unique keywords in their direct messages as a result of this. This functionality will be available via the app's Privacy portion.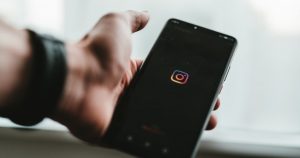 In their DMs, users will easily apply the words they wish to silence. Messages containing certain same keywords would be immediately blocked by the platform. Furthermore, users would have the option of extending keyword muting to all accounts or a single account.
Many people will benefit from this, as there have been several cases of abuse and stalking on the site. Users should easily block all messages containing such keywords to keep their accounts free of clutter.
Furthermore, according to a report, Instagram is working on Brightness.AI. This post-editing feature will most likely allow users to automatically change the brightness of their Instagram posts.
But that's about all we know about this Brightness.AI function right now. Many of the above functions are actually in the works.
This means there's no way of knowing whether or not these features can make it into the app. Furthermore, there has been no official announcement from Instagram about their publication.