You Can Now Add Lyrics to Songs Posted In Your Instagram Stories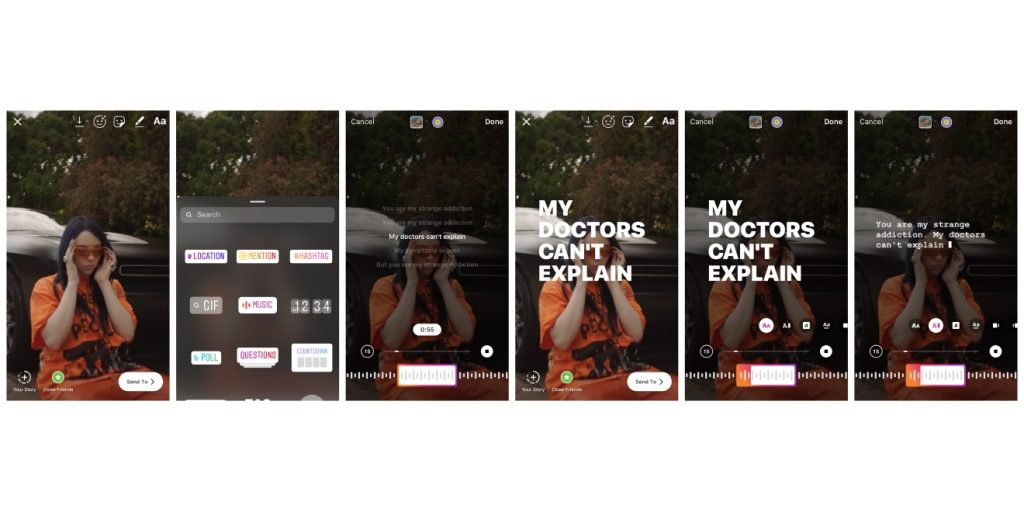 Instagram users who add any of the songs that parent company Facebook has licensing deals for to their Stories via the Music sticker can now add lyrics for some of them, as well.
At the time of story creation, Instagram users can browse through the photo and video sharing network's library of songs and choose the particular one that best fits the context of their posts.
If the lyrics of that particular song is available, it will pop-up automatically and the user can customize it by tapping on it. Users can change the animation and text style of the song.
Billie Eilish is one of the artists for whom the lyrics are available on Instagram.
This particular feature started to roll out on Thursday where Instagram's music library is currently available.