6 Trendy Photo Editing Ideas For Instagram In 2021
Instagram is a wonderful platform for growing your brand. It should not be ignored as a medium for targeting a substantial portion of online viewers with significant buying power, with about 1 billion active users per month. As a marketer, you must learn to respond to the shifting desires of the platform's audience as well as shifts in the platform itself.
Instagram thrives on sharing visually engaging stories that captivate viewers, which is why picture and video advertising are so prominent in the platform's marketing campaigns. It's not all about sharing stuff; you need to make sure that your content, whether paid or organic, doesn't get outdated.
Picture editing fads come and go quickly, particularly on Instagram. It can be hard to catch up with trendy effects and filters as new photo editing applications are launched almost every day.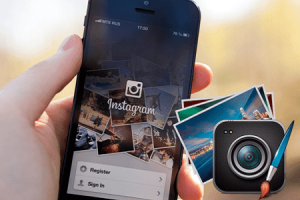 We've gathered a list of 6 Instagram photo editing trends that will be famous in 2021 to help you keep your feed fresh and current:
a.) Image Collages in a Scrapbook Style
Collages have been common on Instagram for a long time, but a new sub-trend has arisen that combines scrapbooking features. For a more handcrafted appearance, consider paper textures, annotations, and layers of Scotch tape.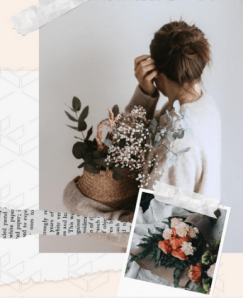 Thankfully, there are a plethora of free editing applications that will assist you in recreating this cool collage impact. Unfold (iOS and Android) has Moodboard and Scrapbook categories, while Storyluxe (iOS) has a dedicated Collage template category.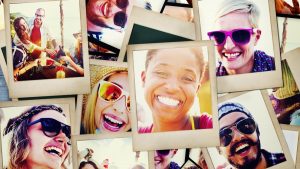 You may use an app like SCRL or Material Drips to create a collage that links all of the photos in a carousel post for a more artistic application. Each picture continues through the next as you click through the post, providing a unique and immersive photo experience that keeps users engaged.
b.) Blurred Pictures and Video Bugs
Businesses and brands are switching away from picture-perfect feed this year. Instead, we're noticing conscious bugs like creepy video glitches and out-of-focus photography placed front and center.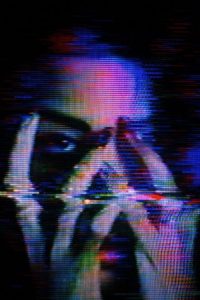 This pattern harkens back to a time when technology was less sophisticated and taking the "perfect image" was a challenging job. The end product is striking, unforgettable, and evocative of a bygone age.
Using editing software like Filmm (iOS and Android) to add retro camcorder effects to images, or use the Tezza app's Prism feature (iOS) to amp up the blurred effect.
Face filters for Instagram Stories have come a long way since their debut, and the "chromatic pulse" filter is a fan favorite for making a cool "glitchy" look.
c.) The "Don't Edit" Edit
The days of rough edits and boosted saturation are long gone; in 2021, the "Don't Edit- Edit" is the trend everybody is drooling for. We're about slight tweaks, a smidgeon of color shifts, and the end of impractical edits. Even the most natural-looking Instagram images are sure to have been manipulated in a way, but the aim is to keep them minimal — make slight contrast, brightness, and color correction changes.
The emergence of authentic content in recent years has seen a change in how businesses connect and communicate with their communities, and this minimal edit movement goes hand-in-hand with it. Once upon a time, brands aspired to achieve a picture-perfect portrait. However, more brands than ever before are promoting transparency, authenticity, and vulnerability in 2021.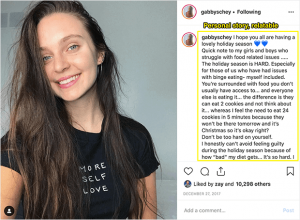 Brands will communicate with their audience on a more genuine basis by sharing a more authentic portrait. This helps in a deeper, longer-lasting partnership.
d.) Photographs in Black and White
The black and white picture trend has been slowly gaining steam over the last year, and we expect it will be a major trend in 2021. An explosion of advertisers and creators are now using black and white images in their feeds, creating a startling distinction between monochrome and full color.
Are you ready to follow the trend? Black and white preset are included in most photo editing applications, but the Adobe Lightroom software (available for iOS and Android) is a good place to start. It comes with ten different "B&W" presets, each with a completely different visual style.
Combine black and white edits with other vintage-inspired patterns on this list, such as thick grain, glitches, and blurs, or scrapbook collage compositions, to take things a step further. It's a smart idea to worry about how your black and white edits would look alongside the other posts in your Instagram stream until you've mastered them.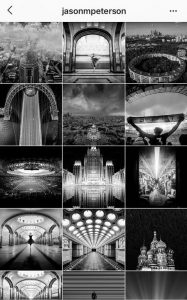 Using a free visual planning app to play with various feed compositions before clicking publish is one of the best ways to do this. You can quickly reorganize or switch out images from your media archive so your feed has the best composition.
e.) Color Blocking in the Feed
This is a photo editing trend worth trying if you want to gain new followers in 2021. Color blocking in your Instagram feed will make your grid look more professional and coherent, which is a perfect way to get users to press the follow button on your profile.
Color blocking can be accomplished by using contrasting tones next to one another or by keeping to a strict color scheme that links all of your posts.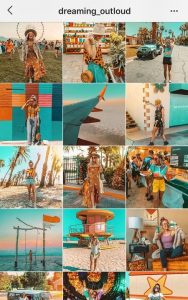 Since the same posts will still sit above and below one another until published, you can take this trend a leap further and find visual ways to tie your grid posts together vertically.
Like we've previously discussed, providing a clear Instagram aesthetic for your feed is key if you want to gain more followers and engagement. However, don't be afraid to branch out!
f.) Heavy Grain Impact
Heavy grain filters are becoming increasingly popular on Instagram, and retro camera-inspired edits are a major theme for 2021. This rough, grainy texture can be used on almost any picture or video, but it looks particularly good with a slightly desaturated color theme.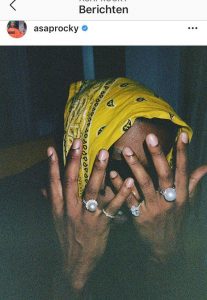 The effect is reminiscent of an old Polaroid or Kodak print, which can bring a touch of nostalgia or romanticism to any feed by reducing the vibrancy and layering grain. What's the simplest way to get the enhanced grain effect? In a photo editing app like Over, VSCO, or Lightroom, simply increase the grain settings (all available for iOS and Android).