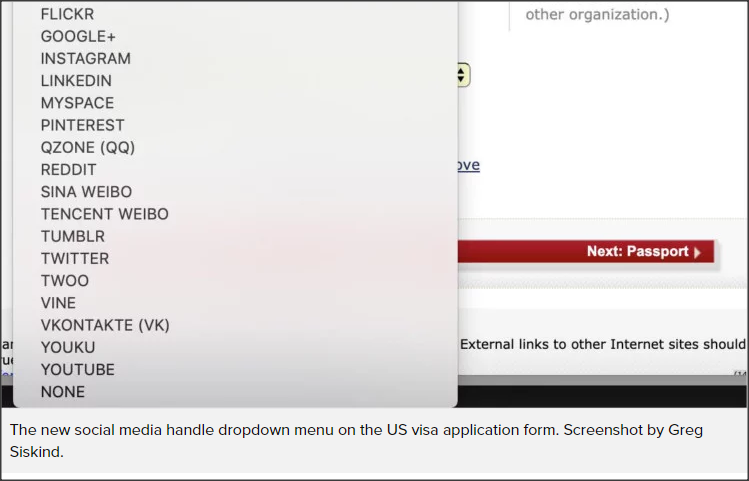 People who are applying for the US Visas need to submit their social media usernames and that includes photo-sharing sites like Instagram, Flickr also.
The change has now taken effect after first appearing in new proposed rules back in March 2018.
It's a part of "vast expansion of the Trump administration's enhanced screening of potential immigrants and visitors," says AP reports.
It is estimated that almost 15 million foreigners who apply for visas each year will be affected by the change. The diplomatic and official visas will be excluded from this social media screening requirement.
You'll find the new demand for "social media identifiers" on the revised visa application forms just released by the department.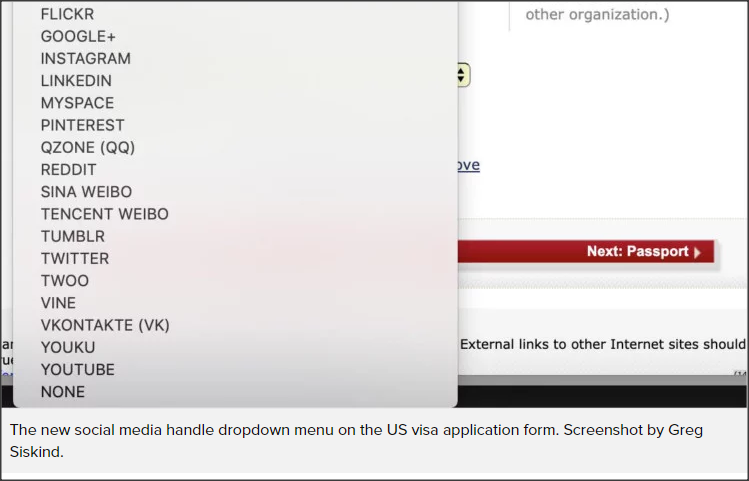 "National security is our top priority when adjudicating visa applications, and every prospective traveler and immigrant to the United States undergoes extensive security screening," the US State Department says. "We are constantly working to find mechanisms to improve our screening processes to protect U.S. citizens while supporting legitimate travel to the United States."