6 Instagram Statistics That You Should Know In 2021
Are your Instagram metrics up to date? Instagram, like most social media sites, is a dynamic ecosystem that changes and evolves to meet the needs of its users. To succeed on Instagram, businesses must keep a close eye on how trends are shifting and what this means for their marketing strategies. The most recent Instagram statistics will help you boost your social networking approach. Knowing that 87 percent of Instagram users are from outside the United States, for example, allows you to tailor your posts to cater to a wider audience.
1. Every hashtag on Instagram boosts engagement (Until The 11th)
An effective hashtag strategy is one of the most critical aspects of Instagram. Instagram hashtags are more than just a way to communicate with followers; they also help you stand out on the network. These resources also make it much easier to appear on Instagram's Explore list, which can help you attract new customers.
According to these Instagram figures, interaction on your Instagram posts increases with each hashtag you use, all the way up to the magic number of 11. There's a chance that after 11 hashtags, the content will come across as spammy. You'll need to make sure you have the correct sort and number of hashtags to get excellent outcomes from them. When you have the opportunity, use popular hashtags, marketed words, and location-based tags.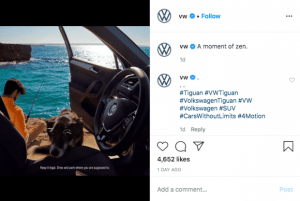 The most critical takeaway is that any Instagram campaign depends on a well-thought-out hashtag strategy. Don't be afraid to use several hashtags in your posts to increase reach and interaction.
2. 37 percent of Instagram users say they're more likely to buy from a company that stands up for what they believe in
Finally, in order to make the most of Instagram today, social media marketers must gain a deeper understanding of their consumers. Consumers now tend to connect with products that have a human aspect, according to Instagram figures. Using Instagram to illustrate your beliefs and take a stand on important issues will help you build loyalty with your customers. With 37% of Instagram users claiming they're more likely to buy from businesses that take a political stance, now isn't the time to shy away from divisive topics. If more young people join the platform, the value of taking a stand is likely to grow.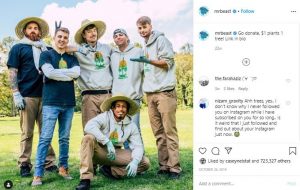 Before you start taking a stand, you'll need a good understanding of your audience and what they care about. Keep in mind that about 54% of consumers claim they would boycott a company if it supported a public topic they disagreed with. If you don't know what matters most to your clients, you could end up supporting the poor causes. Key
Takeaway: Don't be afraid to speak up about important issues, but do your homework first. Make sure you understand what matters to your customers.
3. Marketers intend to spend 68 percent of their budget on Instagram influencer marketing
For Instagram users, influencer marketing has always been a useful tactic. Almost three-quarters of Instagram marketers plan to increase their influencer marketing spending in the future. If you haven't yet invested in influencer marketing, now is a good time to do so. Influencers provide businesses with a rare opportunity to communicate with their customers on a more interpersonal level. Working with influencers leads to higher engagement and more possibilities for brand reach, according to Instagram marketing stats.
Take your time to find the influencer who will have the most influence on your target audience. The right influencer will be valuable to your brand and capable of reaching the consumers who are most important to your business. Avoid influencers that seem to have a low level of commitment.
Takeaway: On Instagram, influencer marketing should be a must. You also don't have to spend a lot of money on influencers. Influencers with a smaller audience but a strong active audience will give the same result as stars.
4. When users see an ad for a brand on Instagram, 51% of them become more interested in it
Instagram users, for the most portion, use the platform to find entertainment and information. However, there are a large number of Instagram users who use the platform to get ideas about what items they might buy.
When they see an ad for a business on Instagram, almost half of Instagram users claim they are more interested in it. If you can afford to include sponsored posts in your campaign, you'll have a better chance of reaching consumers on a more positive note. Knowing your target audience is important for Instagram ad success. To ensure that you engage with customers while they're online, plan your timing meticulously. Ensure that your advertisements appear in the appropriate environment (such as in Stories or on the news feed). Note to evaluate different types of content to see what works best.
Key Takeaway: Buying Instagram ads will help you get your customers' interest and increase your chances of making a sale.
5. On Instagram, 89% of people are following a business
Unlike many other social media sites, where consumers expect to communicate with brands, Instagram is a place where customers expect to engage with brands. On Instagram, 89% of customers follow at least one brand.
The trick to persuading people to follow your brand is to produce content that they can enjoy. Examine what your rivals are already doing on the web to see if you can do something similar for your own spin. Pay attention to the data you obtain from Instagram Insights as well. This will show you the types of posts your target audience responds to the most and where you should focus your material. Instagram Insights will provide you with valuable insight into the types of people who follow your brand, making content development far easier.
Takeaway: Instagram will help businesses gain a lot of exposure. If you want to draw crowds, you must show your customers that you are reliable. Through using a Business account, you can ensure that your Instagram profile is tailored for business.
6. 71% of Instagram users find products there
Customers are gradually turning to Instagram to find the items they want to purchase. Because of its visually pleasing layout, Instagram is an excellent forum for motivating consumers to spend. According to Instagram shopping figures, 7% of customers use the platform to find something new to shop. While your Instagram strategy shouldn't be exclusively based on product photography, it is crucial to raise awareness of what you have to deliver. Merge human posts that show off your personality with plenty of product shots. It's even better if you can gather and share user-generated content from other people who have used your goods, as this will serve as a powerful source of social evidence. In your Instagram Stories, you might also reveal a list of top-selling brands.
Relevant Takeaway: Play with different ways to present your services on Instagram. You can use user-generated content to promote your products, make videos, share highlights, and much more.