How To Unsend Messages On Instagram?
Have you ever been in the middle of a conversation with someone and unintentionally sent a message that made you feel uncomfortable? Or maybe your fingertips were moving a little too quickly and you sent the mistaken emoji, changing the mood of your whole message. Or you sent a message to the wrong person, which is a classic, disaster mistake that everybody has committed at least once. Don't you wish you could just hit the "unsend" button if one of these things occurs?
Instagram Direct, on the other hand, has an amazing function! It's glorious that you can actually unsend a message after you've sent it. Who'd have known that this day will arrive?! But (and there's always a but), the function may not be as successful as it seems… Continue reading to find out more about how to delete Instagram messages.
Here's what you need to hear about unsending messages on Instagram
Unsending a DM on Instagram is quick and only takes a split second. So, if you accidentally sent a message that you want to delete, all you have to do is hold down the message and a menu of options will appear. Above the text, a set of emojis will appear, enabling you to add an emoji reaction. However, there will be three additional choices open to you. Reply, Unsend, and More are the three choices. When you press Unsend, the message you want is eliminated from the chat.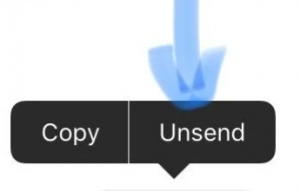 Isn't this almost too good to be true? With just a click of a button, a message you didn't want your recipient to see or one you didn't want to be part of the conversation any longer is out of sight and out of mind… and the stress is gone. But it might not be that simple. According to Business Insider, if you unsend a message on Instagram and the person you're sending it to has alerts turned on, they'll be informed that you've unsend a message from the chat. However, if the person to whom you sent the message has already read it (as shown by the word "Seen" under the message), they would be able to see that you have chosen to delete one of your messages from the conversation.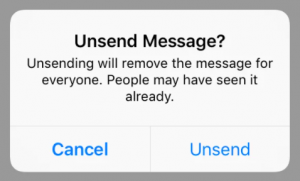 However, there were some misconceptions about the feature, and some people assumed that if you unsend a text before the other user had seen it, they would be unable to see it… which, as we can see, is not the case. Even though completely deleting a message does not guarantee that it will never be noticed by the recipient, it is also something that might be helpful. You won't have to think about the other person screenshotting what you said (if you unsend fast enough) or looking at a post you don't want to exist any longer. But, mates, use it cautiously!