Complete Guide To Instagram Marketing In 2021
Instagram is a commonly used app for sharing images and video content. With over a billion active users in 2020, Instagram was one of the top five most downloaded apps. Instagram is highly common among Younger generations and Generation Z; approximately 64 percent of Instagram users are aged 18 to 35.
If your target audiences are people under 35 years old, you should be using Instagram to advertise to them. Are you stumped as to where to begin? Continue reading; I've got you covered.
1. What exactly is Instagram?
Insta, as its users affectionately refer to it, has evolved to become one of the most influential social media sites of a generation since its launch in 2010.
Instagram was created by Mike Krieger to allow users to edit and upload photos and videos from their smartphones. Because of its focus on visual sharing, the site functions similarly to other social media platforms such as Facebook and Twitter. Users create a profile and click through a news feed that contains material from accounts they follow as well as their interactions. Commenting, liking, tagging, and private messaging are all ways for users to communicate with one another.
2. Instagram's rising success
Instagram is most common among users between the ages of 18 and 34. It is the second most popular social media website, after Facebook. Instagram has over one billion monthly active users, with more than 60 million images being uploaded every day, 1.6 billion regular "likes," and 500 million Instagram Stories being shared.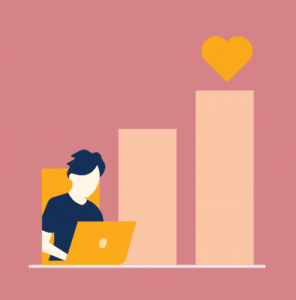 Users spend an average of 52 minutes a day on the site, with 58 percent of active users visiting daily and another 22% weekly.
3. As a Marketing Tool, Instagram
Rather than just providing textual content, Instagram lets businesses improve their visual storytelling. Instagram can be a perfect marketing tool for the right companies, thanks to its large user base and willingness to create and upload a variety of content types.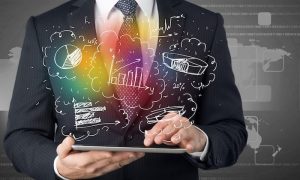 Luxury brands, athletic apparel, and beauty brands are the top three companies working with Instagram influencers, according to Social Sprout. 91% of Instagram users follow at least one company, and the platform now has over 25 million business profiles. So, there are plenty of openings, but to stand out from the crowd, you'll need to refine your profile and build a plan.
4. How to Build and Optimize an Instagram Profile
Enter your business name as your name so that you can be identified; the same goes for your username, which is a name that is exclusive to your profile. @username is your profile tag, and www.instagram.com/username is your URL. Users will look up your name and username, so choose something memorable and simple to remember. If your business name exists in another profile then make sure it appears in your username. Both of these names have a maximum length of 30 characters. You only have 150 characters to make a perfect first impact in your Instagram bio description.
As a result, it should be a succinct description of who you are and how you bring value to incentive fans, with a dash of personality thrown in for good measure. Since Instagram bios aren't searchable, there's no need to stuff keywords in there. Your logo should be your Instagram profile picture. or another well-known picture 1350 x 1080px is the recommended resolution.
5. Business Account
Logging into your Facebook account or signing up by phone or email are the two ways for building an account. Your Instagram profile should not be linked to your personal Facebook account if you build a business account with a business email.
A business account is needed because it gives you access to many features that a personal account does not, which include:
Use Instagram Insights to see how you're doing.
To promote and enter a wider targeted audience, use Instagram advertising.
Instagram Shopping is a forum for showcasing goods and services.
People can call or email you with your contact details.
On your profile, a call-to-action icon, such as order food or book now.
A category that tells people what business you're in or what your profile's intent is.
Your choice of URL for linking to your website or other external pages.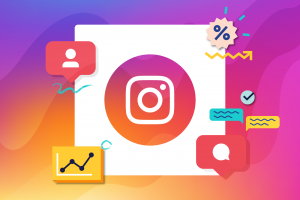 6. Setting of Instagram
Click on Settings at the bottom of your profile through the three stacked lines in the upper right-hand corner. There are so many settings here that it's difficult to cover them all. This is where you can manage your privacy, protection, alerts, and ad preferences. You can monitor your account's settings, including your Stories, and who can see and react to them.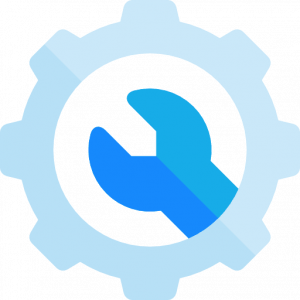 You can also prevent individual accounts from commenting (if you have spammers) and hide comments containing those terms.
7. Confidentiality
You can follow people on Instagram and they can follow you, but you can't communicate with them like you can on Facebook. You can follow anyone even if they don't follow you on Twitter, and vice versa.
Users may also make their accounts private, allowing them to decide who sees what they share. This environment appeals to adolescents, who often have a separate account from their parents.
8. Highlights from Instagram Stories
Instagram Stories can be saved and included in the tiny circles under an Instagram bio after the 24-hour period has passed. Consider it a continuation of your bio and a chance to highlight your best stories, goods, services, and promotions. Anyone who visits your profile would get a positive impression of your brand if you save stories that have performed extremely well.

9. Instagram's Operation
Here's how it operates with Instagram's various functions for creating and consuming content.
Explore
Real-time content curation on the Explore tab. The content a user receives is selected based on their engagement and preferences and appears on the same page as the search feature. As users interact with you, you're more likely to appear on the explore list of their followers.
Home Feed
The Instagram feed is where you can see what your favorite accounts have been up to. The home icon on the toolbar allows you to access this feature. Users can scroll through content from accounts they follow, like, or comment on it, and see what content their followers are interested in. Based on your actions, the algorithm determines what content is displayed and how important it is. To see new content, reload the feed.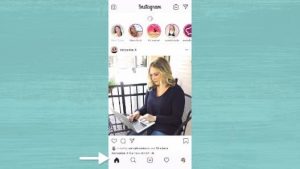 Instagram Stories
Instagram Stories are isolated from the main feed and are shown in a "slideshow" style. In a small area above the Feed, stories appear. Stories are deleted after 24 hours, but they can be saved to your profile, as previously stated.
If anyone clicks on your profile picture or in the Feed over followers, it will be available on your profile. Hashtags and geotagging (location) will help you reach a wider audience.
Instagram Shopping
Instagram also allows company profiles to set up an online shop. Users can now view an individual brand's shop from a button on their profile, and shopping has its tab on the app.
Users can search for products or see products from brands they already connect with on Instagram through the Shop tab on the Explore page. Every month, 130 million Instagram users engage with shopping stories. Products can be tagged in blogs, Stories, and on IGTV. Then, by enabling Auto-highlighting in your profile's settings, all posts with product tags are saved to your profile's Stories Highlights, where they can be shown on your face.
Reels from Instagram
The Reels tab has been added to the dashboard. Instagram's response to TikTok is reels, which are multi-cut clips. Users make Reels from the Instagram app camera that are fifteen seconds long. To make a video, you can choose from a library of music, special effects, and user-generated Reels media.
Reels will help brands create more engaging content.
Instagram TV (IGTV)
IGTV is a vertical, long-form video format. Instagram users can create channels on IGTV and upload videos that are between 15 seconds and 10 minutes long. Although there is a unique app, IGTV content can also be found on Instagram through previews in Feed, the IGTV channel in Explore, and creator profiles.
10. Instagram Strategy
We now have a clearer understanding of some of Instagram's functionality. It's time to consider your business plan in order to take advantage of this platform's potential.
11. Define Your Objectives and Target Audience.
Consider what you want to do with Instagram. It's most likely one or more of the objectives mentioned below.
Make your company or brand visible on the internet.
Make a name for yourself as a market leader.
You can sell goods right from the app.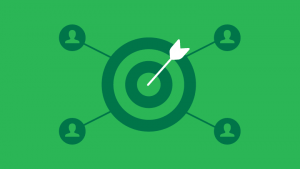 Understand your target market to assist you in creating content that would appeal to them.
12. When is the right time to post and how often should you post?
Post when your target audience is most active. When your followers are on Instagram, the best time to post is between 8:00 and 9:00 a.m. (when people are leaving for work, etc.) or midday until 2 p.m. The worst day to post material is Sunday, while the best days are Monday and Thursday. Using resources like Hootsuite or Sprout Social, you can schedule your posts to go live at these times.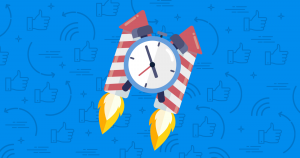 Post enough to remain in the Feeds of your followers, but don't overdo it. So that you don't overwhelm and bother your followers, limit yourself to one to two posts a day.
13. Engage with Content and Individuals
If you want to get people to engage with you on Instagram, you have to engage yourself, which is how the algorithm operates on many social media sites. React to feedback on your content. It's also a good idea to search for well-known accounts in your area, follow them, and like and comment on their posts. According to Virtanen, Björk, and Sjöström (2017), following other accounts and getting likes on your content have a strong relationship. It's a give-and-take scenario.
You automatically attract attention to your account after you follow an account and engage with their content. When you engage, the user receives a notification, prompting them to check out your account and begin following you. If someone tags you in a Story or a tweet, make sure to address or give them a thumbs up. Even better, re-post their stories through your own.
14. Using Stories
Instagram stories are an essential aspect of every marketing campaign. On Instagram, businesses account for a third of the most popular Stories. As a result, whether you're a friend or a brand, people will interact if you post attractive content. For your stories, have a message in mind; don't post pointless, random content unless you want it to be associated with your brand.
Experiment with various forms of content to see which ones better attract their audience. The following are examples of the types of content that can be found in stores: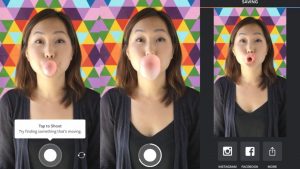 Boomerangs (images that play on a loop)
To make photos and videos more branded and stand out, use tools like Canva and InVideo. Other features include tagging other profiles, posting a location GIF, music, a survey, a countdown sticker for a product launch or special event, and enabling users to ask questions.
15. Making use of Influencers to Reach a Larger Audience
Using the celebrity or well-known public figure's popularity to promote your brand is a common marketing strategy on Instagram. This helps a company by revealing it to the influencer's vast audience. Almost half of regular Instagram users bought something after seeing it endorsed by an influencer. Influencer's guidance is trusted by their followers.
The target demographic of the influencer must be specific to your brand. Otherwise, if the audience isn't interested in your product or service, they're worthless. An Instagram takeover is a popular influencer strategy in which an influencer momentarily takes over an account to build and share content while engaging with followers.
16. Posting Content Ideas
You must use the Instagram mobile app to upload content. An Instagram post may be a single photo, a series of photos, or a video. This section will go through each of them separately, as well as the different types of posts. Add a geotag to your content to make it easier to find. Geotagging adds a location to your content, giving users another way to locate it and increasing interaction.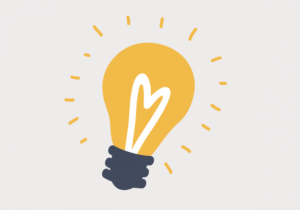 Try to keep the appearance of your content consistent through all of your posts; this will help followers easily identify your content as they navigate through their feed. Brands should produce content that aims to educate or entertains their target audiences in order to promote their brand.
17. Content Tips
Are you at a loss about what to post about? If you're looking for a post idea that will involve your audience, you can't go wrong with one of these approaches.
Relationship posts are pictures of you out for coffee at a meeting, for example, that display the people you deal with. Humanized content is common because it is easy to relate to. With happy faces, you can't go wrong!
Behind-the-Scenes posts show a glimpse into your workday — for example, your workplace, storefront, or manufacturing process — giving followers a glimpse into your business.
Educational/Instructional posts demonstrate how to do something or explore a subject to the audience. This will be engaging and develop trust if it is in your field of expertise.
On Instagram, motivational posts are successful. An uplifting quote is superimposed on a simple visual/photo. The quote's caption can be used to tell a plot. Reiterate the brand's core values.
Product previews encourage you to talk about your product in a less obvious way while still increasing enthusiasm. If you try too hard to sell, you'll lose followers.
Utilizing user-generated content —Reposting content that your audience posts about your brand is a perfect way to post on a regular basis without having to create it yourself. Having a competition with a sponsored hashtag is one way to get user-generated content. Using your exclusive hashtag, users build content about your brand. You may also tag the users who created the content you post, which helps you establish a deeper relationship with your audience by building a tight group.
18. Which is better: a photo or a video?
Instagram users can share both photo and video content.
Photos
Instagram was made for photos, and there's a lot you can do about it.  To begin, leaving negative (empty) space around the subject of the image will draw attention to the desired focus. To give your images more personality, try taking them from a different viewpoint and using natural light wherever possible. Keep your content on-brand at all times, no matter how random or cool you think something is. If a photo's composition or lighting is poor, no amount of editing can help.
Users can edit photos right inside the app, but no amount of editing can fix a bad picture. You can edit the brightness, contrast, warmth, saturation, highlights, shadows, vignette, tilt-shift, and sharpness on Instagram.  Instagram also has up to 23 filters that instantly alter the look and feel of photos. However, stop over-editing your photos. When audiences demand authenticity, it begins to look a little plastic. The recommended image size for square images is 1080 x 1080px, and for landscape images it is 1080 x 566px.
Videos
There are videos online. Though images are the most common type of content on Instagram, there is also a lot of video content. Videos must be under a minute long, but you can use IGTV to make them longer. Inside the Instagram app, users can trim videos. Using a video editor like Splice, which helps you to cut together several clips and add transitions, titles, and music is still a good idea.
Display some personality in your videos and highlight the advantages of your brand to your target audience.
Stream Live
By streaming live video, you can share content with your viewers in real-time, enabling you to interact with fans on a personal level. Here are some examples of live video ideas:
To go live together, use the "Add a Guest" option to collaborate with an industry expert or influencer.
Provide a behind-the-scenes look at an incident in real time.
Create a tutorial and share it.
Communicate directly with a client or a customer.
19. Creating a caption/copy for your post
Attempt to post captions that are both interactive and engaging. It all depends on your brand and audience whether you're witty, humorous, or intelligent. What would strike a chord with them? Posts can be up to 2,200 characters long, which is a lot more than LinkedIn's 1200 characters or Twitter's 280 characters. As a result, posts can range from a single sentence to a lengthy narrative.
Text can be made easier to consume by using bullet points or emojis in the same way that bullet points are used. People prefer to scan captions rather than read them carefully, so this is useful. Try to cram as much detail as possible into the first two paragraphs, as users may have to press to read the rest. You must entice them.
20. Hashtags
Hashtags are words or phrases that are written without spaces and preceded by a hash (#) symbol. Using hashtags increases the exposure and searchability, and hashtags merge posts from different users with public profiles into a single feed.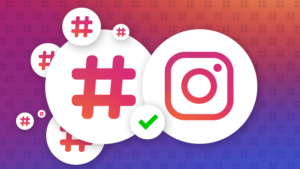 Hashtags should be unique to your genre and related to your audience. In an Instagram post, you can use up to 30 hashtags. But that is definitely not something you want to do. In your caption, hashtags should be normal. Using two to nine hashtags per article as a guideline. Make sure the captions are easy to read and don't look clickbaity.
Develop a branded hashtag for your brand to connect with your audience through user-generated content and to make content featuring your brand easier to find by tapping on it. It enables you to quickly locate and share user photos of your brand. User-generated content often appears genuine, which gives legitimacy.
21. Advertisements on Instagram
Businesses can get their content in front of a wider audience of people who suit their target market but do not follow the page by using advertisements. Use engaging and appealing content in your advertising to cater to your target audience. Don't use promotional tactics in your ads that are too rough. Facebook's Business Suite is used to generate Instagram advertisements (Facebook owns Instagram). Pick Instagram from the placements menu to upload to Instagram. You can either enhance existing posts or build a new ad by turning them into sponsored advertising, which is known as boosting content.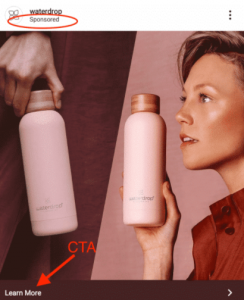 The following ad types:
Instagram advertising will target users based on a variety of factors, including: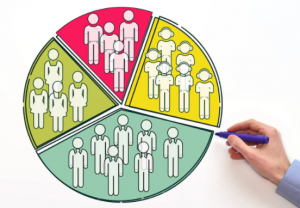 Impersonator audiences can be generated by importing custom audiences from databases of established relationships. These lookalike audiences are selected based on their shared characteristics with people in your database, such as similar behavior and interests.
Your ads must have a goal when they are created. This goal maybe something like:
Ads have a start and end date, as well as a lifetime budget, so you can manage how much you invest in them.  Instagram suggests using images with a resolution of 600 x 600 pixels for square format ads, 600 x 315 pixels for landscape ads, and 600 x 750 pixels for vertical ads to maximize ad distribution.
22. Instagram Metrics
Insights will help you find out how well your Instagram efforts are working. Keeping track of your Instagram analytics helps you to optimize and, hopefully, boost your output. Find out what works and what doesn't.  Impressions, follower growth rate, average interaction rate (likes and comments), and the URL click-through rate are all valuable metrics to track.
A deeper understanding of your audience's demographics, such as age, gender, location, and peak activity times, helps you to tailor content to their preferences objectively.
Facebook's Ad Manager also lets you see how well your ads are doing, which can help you boost your content and viewer targeting. You'll be able to fine-tune your skills by trial and error. If a particular audience isn't reacting as well as you'd like, change the copy or use a different image or video. With a comparative analysis, you can see what your competitors are publishing. Use keywords specific to your industry in the search feature to locate similar accounts. Following other users will provide you with excellent ideas about what kind of content to create.
Conclusion
And now you have it: a roadmap to Instagram marketing in 2021. The benefits of using Instagram to market a business, as well as how to set up and optimize a business account, were first covered in the article. We then explored how to use the network and the multiple types of content that can be posted on it. Finally, it addressed tactics that companies can use on Instagram to get the most out of the platform, including content ideas, paid advertising, and analytics.