6 Points To Prove That Instagram Is The Best Platform For Telling Brand Stories
Instagram is one of the most popular global social media sites today, with over 1 billion users worldwide. It's also quickly become the most popular social media platform for promoting businesses. Have you ever wondered why this forum is so popular with customers and companies of all kinds? Do you have any idea why Instagram is so effective in comparison to other social media platforms? Are you trying to persuade yourself that using Instagram to increase brand recognition and sales conversion is a good idea? Are you having trouble finding out how to reap from Instagram? If you replied yes to all of these questions, you've come to the right spot!
Here are six reasons why Instagram is such a strong brand storytelling platform today:
1. Instagram is compatible with mobile devices
Instagram is a social media site that is mainly used on mobile devices. In its first incarnation, Instagram was a photo-sharing app for iPhones only. It was later updated to work on androids as well. Even though Instagram can now be accessed via the web and the platform's accessibility is no longer limited to photo sharing, the platform's full functionality is still only available via mobile phones.
The platform's connectivity with mobile devices is a major plus in an era where most internet searching and e-shopping are achieved by mobile applications. When businesses use Instagram, they may take advantage of the latest trend of interactive surfing from mobile phones. You will offer your target customers the ease of searching through your goods and services from everywhere using just their mobile phones by keeping your Instagram account active and engaging.
Wherever they are, the young generation is tethered to their mobile phones 24 hours a day, seven days a week. Instagram allows you to rapidly and easily create a brand presence for your innovative target audience.
2. Instagram is beneficial to all types of businesses
Instagram is a significant platform for small and large businesses to develop their identities because of its large fan base. If you operate from a physical office room or are completely interactive, your target audience already exists for Instagram users, whether you are a well-established company or a newcomer.
Companies, associations, and independent practitioners, as well as B2B and B2C companies, will all use the site to effectively increase brand awareness. The network has a wide range of functionality and scope. As a result, using Instagram to raise visibility can be a very useful and productive marketing channel.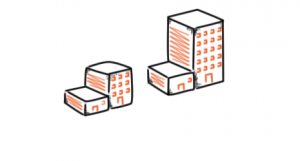 It's important to keep in mind that viewer participation does not happen immediately. Using the platform's different platforms to your benefit for organic growth in fans, comments, and likes. To reach and broaden your audience, the most powerful approach is to:
Build a visual picture that is easily identifiable with your brand.
Contests, giveaways, and polls can all be held.
Communicate with your audience by reacting to their feedback and likes.
Customers or related businesses and facilities should be acknowledged.
Collaborate with other companies and influencers to increase the product's reputation and trustworthiness.
Associate yourself with social activities.
Both of these can be completed without splitting the bank. They would undoubtedly assist you in establishing a formidable online presence if properly prepared.
3. Instagram helps you to put a spotlight on your business
Businesses that can have a feeling of intimate engagement with their customers outperform their rivals. In this regard, Instagram is the ideal visual medium for increasing viewer participation. Any company must be able to communicate with its current and future clients as if they were friends. Your brand must become recognizable and relatable to gain loyalty and reputation.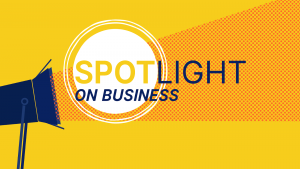 It takes time and resources to make the business more alive. Your brand's online presence, as well as the culture of your organization, should come across as trustworthy, authentic, and consistent. Businesses can effectively sell their products to a wider audience and generate attractive returns using features as IG live, highlights, and Stories, which go beyond daily photo sharing. Instagram Tales, for example, is immensely common with Instagram users. The more shares you receive on a Story, the more likely it is that it will feature in your follower's feeds and be watched.
Keep in mind that you can measure Insta Stories real potential by:
Maintaining the integrity of your company's values in your stories
Engaging with your readers by reacting to their questions, compliments, and other views on your posts.
Collaborating with influencers and other companies to provide the audience with fresh, innovative, and spontaneous content;
Building a powerful and unforgettable visual trademark, whether you're getting the viewers behind the scenes at work, doing interviews, telling your stories with satire, or presenting to your target audience in some other way.
Since Instagram is a visual platform, you can use it to raise brand awareness that would have a visual effect on your target audience. High-quality, entertaining uploads that sell through aesthetic storytelling will create leads, drive traffic, and improve viewer interaction with your posts.
4. Instagram allows you to monitor the audience reach
In designing your social media marketing plans for the near and far future, keeping track of your virtual success and exposure is always a plus. Instagram corporate pages provide access to Instagram Insights, a special aspect of the app. You will monitor the progress of each piece of content you publish on the web here. This functionality is especially useful for businesses when gathering data such as:
The number of times each post has been seen.
The length of the viewer's engagement with the post.
Follower's age and gender (if made public by the users).
Responsive people who interact with the post's demographics.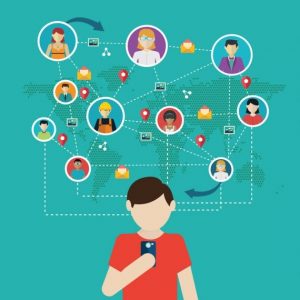 This type of data will help your company address questions like:
When and what types of posts can help the company gain the most popularity online.
If you raise brand awareness and expand your audience, you can strengthen your social media marketing strategies.
You should post content at the best time of day and as consistently as possible to keep your audience interested and involved.
5. Instagram taps into Facebook's user base
The social media behemoth Facebook owns Instagram. As a result, the two social networks have a number of cross-platform advantages. Even though you can use either site without using the other, it's a good idea to connect your business account to a Facebook profile and/or page.
As a result of this,
Assist you in targeting potential markets on all platforms at the same time, while extending your online presence.
Enable your business account to use Instagram features that are only available when you link your account to your Facebook profile. There are some of them:
Adding shopper-friendly posts.
Increasing the number of people who see your stories and updates.
Using Instagram advertising.
Payment processes and automated communications are examples of cross-app tools.
Syncing business contacts' records.
3.  You'll save time and you'll be able to share advertisements, Stories, and other material on both sites at the same time. If you don't want to post to Facebook at the same time, you can turn off this feature as well!
You can keep your Facebook page alive without logging into it by using Instagram. This keeps your feed consistent on all channels and gives your company a professional profile.
6. Instagram will assist you in earning money directly
Through an Instagram business account, you can use the platform as an e-commerce site and market your goods directly to consumers. This can be accomplished in several ways: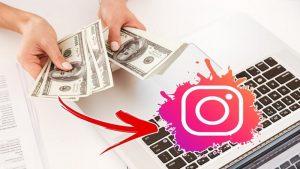 In your profile details, you can include call-to-action buttons. These icons, which allow your customers to book your services, are only available if your account meets certain eligibility requirements. You must already have an account with one of the sites that Instagram has partnered with to offer the service.
For sales and business-related questions, your clients can DM you.
To meet your target demographic, you can use the advanced product placement features.
Influencers will help you market your goods and services if you work together. If you invest in a major star or a micro-influencer, influencer endorsement will help your brand gain popularity and confidence by introducing your products to a broader audience. Viewers who are persuaded of the consistency and validity of your product are more likely to purchase it from you through the links you have in your posts and bio.
You can create Shoppable posts using the Shop tab. This isn't accessible in every country, and there are some requirements, such as getting a connected Facebook Page and catalog. If you've been granted permission to use this tool, you'll be able to add tags to the items in your images that link to their product description and price. The tag also includes the ability to "buy now," which takes the viewer to the online shopping store's URL.