Live Rooms Feature On Instagram: How To Set Up & 5 Ways In Which You Can Use It
Instagram has introduced Instagram Live Rooms, a new way to go live with up to three guests on Instagram.
With the launch of Instagram Live Rooms, advertisers and creators can target new markets, increase revenue, and connect with their followers in real-time.
Here's what you need to know about Instagram's new release and how you can put it to use with your business:
What Are Instagram Live Rooms, and How Do They Work?
You will go live with up to three guests in Instagram Live Rooms, twice the number of people you can get in your broadcasts.
Instagram Live Rooms is a "highly-requested update," according to Instagram. You could only go live on Instagram with a single guest previously.
Instagram also mentions the precautionary measures they've taken in this official release:
Users who have been blocked from joining an Instagram Live Room will be unable to do so.
Users who have had their live access removed due to violations of the Community Guideline will not be allowed to enter a Live Room.
Hosts of Live Rooms will be able to block and report remarks, as well as apply comment filters.
Live Rooms will "soon be open worldwide for everyone," according to Instagram, so stay tuned!
How to Make a Live Room on Instagram
It's quite close to setting up an Instagram Live broadcast to create an Instagram Live Space. Here's how to do it:
Step 1: Open Instagram Stories and swipe to the "Live" mode button.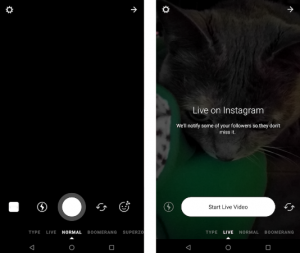 Step 2: Second, give your Instagram Live Room a word. To do so, go to the left-hand side of the screen and press the "Left Aligned" button. The title of your Live Room informs audiences about the subject and what they should expect.
Step 3: To begin your broadcast, tap the "Live" button, and make sure you have a stable Internet connection. Allow time for audiences to tune in, so spend the first few minutes making small talk and greeting everybody.
Step 4: Tap the "Video" icon to invite guests to your Instagram Live Room. You'll be able to make invitations for guests to enter from this page. People who have asked to reside with you will now be visible.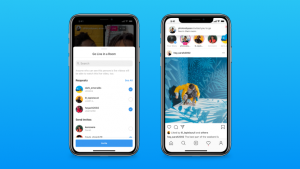 5 Innovative Uses for Instagram Live Rooms
Instagram Live Rooms open up new ways to collaborate and be creative.
In a press release, Instagram suggested a few possible uses for the new tool, including "starting a chat show, hosting a jam session or creating with other musicians, hosting more entertaining Q&As or tutorials for your followers, or just hanging out with more of your acquaintances."
1.) Panel discussions and Q&As
Instead of sending visitors to other hosting sites, Instagram Live Rooms are ideal for hosting panels, Q&As, and webinars. You may also schedule regular talks with new guests or have week-long panel discussions on a wide range of topics.
Panels and Q&As allow you to teach the viewers while also using the audiences of your guests. They will also help relieve the stress of performing live alone.
TIP: You don't need a big influencer marketing budget to get awesome guests; instead, deal with nano or micro-influencers rather than partnering with creators (and celebrities) with millions of followers.
2.) Feedback Sessions from the Audience
Instagram Live Rooms allow you to hear directly from your followers about what they like about your services or products. What kind of content are they looking for? What are their concerns about your latest release?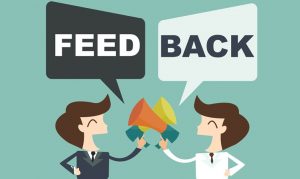 Getting reviews from your viewers will help you figure out just what your consumers want. You could invite three customers to enter your Live Room who regularly post user-generated content on Instagram, demonstrating that you respect your community's views and acknowledge how much they promote your brand.
This is a perfect way to learn more about the community and their problems, as well as boost brand loyalty by making them feel noticed.
3.) Performing Live
Last year, Instagram Live was all about live concerts, whether it was record-breaking band wars or singers like Shawn Mendes doing mini gigs: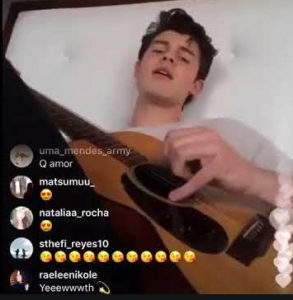 Organizing an Instagram Live Room with a variety of creatives will boost interaction and scope while also creating an intimate — but interactive — experience where audiences can catch a performance or a short play from the comfort of their own homes.
It also adds a degree of accessibility, as fans from all around the world can turn in without having to buy something.
4.) Interactive workshops, classes, and giveaways, as well as interactive quizzes
Due to the closure of several gyms and galleries, Instagram Live Rooms can be a perfect place to hold immersive lessons. With Instagram Live Rooms, a component of a class may be led by up to four individual hosts, each with their area of expertise.
This applies to virtually every sector. The possibilities are endless: art lessons, baking workshops, jewelry design, food, and wine sampling.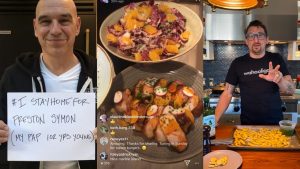 Live Rooms with immersive lessons provide an incentive for designers to earn income.
Instagram introduced Instagram Live badges last year, enabling people to purchase a badge and "tip" creators during a Livestream.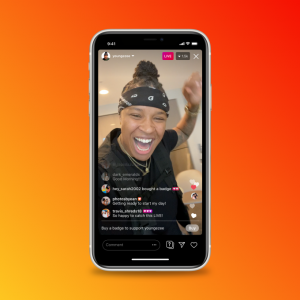 Thankfully, Instagram Live Rooms will function similarly, with audiences being able to purchase a badge for the hosts. Creators may use this method to broadcast immersive lessons — whether it's a workout or cooking lesson — and earn money when doing so.
If you regularly host Instagram giveaways, you can take it a step further by incorporating a live feature. You may team up with other brands or creators in an Instagram Live Room where two or three lucky customers can have the chance to win prizes by answering questions.
Everyone enjoys game shows and quizzes, and you can tap into your customers' competitive sides while enjoying a good time with Instagram Live Rooms.
Instagram Live is now a powerful platform for increasing collaboration, and in 2020, creators and advertisers will also use it to engage with their followers. Users will also get much more adventurous when going Live with Instagram Live Rooms, whether it's exhibiting a product preview, holding a discussion panel, or partnering with related brands for a fun giveaway.
5.) Product Demonstrations
Promoting and selling your goods requires visual content, including video. According to a study, 84% of consumers were persuaded to purchase a product or service after seeing a brand's video.
And Instagram Live Rooms are a perfect way to demonstrate how to use the product or item with efficiency, whether it's a "Dress With Me" session where creators talk about getting dressed or a workshop led by members of the design team.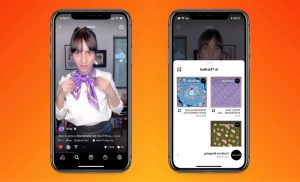 Viewers can buy featured items during a broadcast using the Instagram Live Shopping tool, making it easier for marketers and creators to make sales and purchases on the app.