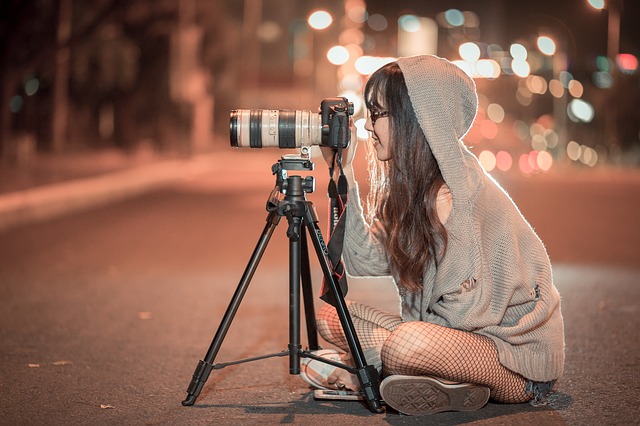 How These 6 Instagram Photographers Got A Million Followers
With more than 600 million monthly active users, Instagram offers great opportunities for photographers to build an audience of dedicated fans. But convincing a million of those people to follow you is a feat generally reserved for superstars, brands and a handful of influencers.
Yet, with a few well-employed tricks and excellent photography skills, these five photographers have managed to approach and even exceed that mark.
Here is how they did it and what they have learned along the way.
Chris Burkard – 2.3 million followers
Four years ago, Chris Buckard was on a trip in Iceland (he has been there 27 times) shooting surfers when one of them introduced him to Instagram. His work covering sports and outdoor adventure focuses on capturing the visceral experience of going to the places he shoots. "You should never tell people what they can already see. We tend to forget about the feeling of being there. You, as a photographer, have the ability to describe it very vividly."
He advises that photographers shoot with small smartphone screens in mind. He finds that "imagery with a very focused subject matter tends to perform better," while a complex image won't do as well. In addition to posting once or twice a day, Buckard builds his following by studying analytics provided by Instagram, Spout, and Iconosquare to better target his followers.
David Guttenfelder – 987,000 followers
A large following came easily to David Guttenfelder. As the chief Asia photographer for the Associated Press, he was stationed in North Korea from 2011 to 2014. While there, he was able to give unprecedented visual access to a country largely closed off to the western world. A highly awarded photographer, Guttenfelder was less impressed with what his Instagram following did for his career than what it did for his photography. "It changed the way I photograph," he says. "I instinctively shoot things on my smartphone first. I see square now." This way of thinking has followed him now that he's working on a regular basis for National Geographic. He still shoots with his DSLR camera, but the magazine often selects images he's made on his iPhone.
For Guttenfelder, Instagram is a place for photographers to speak directly to their followers rather than a place to republish their portfolios. "It's a space where people will come and listen to you if you are willing to share what you truly care about." He suggests that photojournalists embrace truly the platform rather than feel weary of it. "In our business, it seems like every six months there's a new fork in the road. I've watched photographers throughout my career say, 'I'm not doing that. That's just a trend.' But I've always admire the photographers who took those moments not as a disruption but as an opportunity."
Pei Ketron – 833,000 followers
Pei Ketron lives in San Francisco and started posting on Instagram in October 2010, only a week after it launched. "For the first couple of days I thought it was a photo hosting site for Twitter," she says. "Pretty quickly I realized that it was its own network. It was exciting to be able to share on a mobile platform. Prior to that I would take photos on my phone but I had no idea what to do with them." She attributes her success on Instagram not only to her strong photography but to the Instagram creators themselves, who featured her in an early blog post and later added her to the now defunct Suggested Users list. "I was able to grow my audience that way. It's a domino effect after that."
In the beginning, Ketron made a living as a full-time freelance photographer, but now her role – and source of revenue – has changed. "For years I used to be a teacher, and I did wedding and portraits which I didn't want to do for a career," she says. "That all changed with Instagram. People started contacting me to do influencer work. Over the past few years it's evolved into social media consulting and project managing." Although building a career off of the platform has become harder, Ketron suggests Instagramers focus on their daily activity by posting quality content consistently. "Your audience has to know that when they go to your feed they'll see something new," she says.
She also suggests users network on the platform and in person through photo walks and groups.
Jimmy Chin – 1.5 million followers
Jimmy Chin was a renowned photographer well before he opened an account on Instagram. "I had been shooting professionally since 1999 [but] for millennials and a younger audience I didn't have a career before Facebook and Instagram," he tells TIME. He started out posting on National Geographic's feed and working with professional athletes, many of which already had large followings. "People connected with the idea of living a life in wild places and traveling and shooting for National Geographic. That was not how I intentionally framed it, it's just what happened."
Much of Chin's following is international. As a result, he says that the timing of his posts doesn't really matter.
Plus, he's found that landscape photographs tend to perform well on his feed, "especially ones that show scale with a figure in the landscape." While he feels photographers should post images they know will do well, he suggests that they make sure to give viewers diversity from that as well.
Murad Osmann – 4.5 million followers
Chances are, you've seen Murad Osmann's project Follow Me To where his girlfriend leads him around the world. With 4.5 million followers, success for the couple did not come easily. They began shooting the project in 2011 while Osmann traveled for a production company, and while his friends were annoyed by the repetitive nature of his feed, success came a year and a half later when it was posted on Reddit. From there, the Daily News picked it up and many other sites followed.
Osmann believes Follow Me To achieved success because "at that time there were less projects than there were photographers posting single images. There weren't even influences then." Since then he has done collaborations with major companies including Macy's and Samsung, while his wife created a television show in Russia based on the project (She's also starting a fashion brand.)
The pair has now expanded the project with a YouTube channel that takes you behind the photographs. But the transition has not been easy, says Osmann. "We tried to push our Instagram viewers to YouTube but that didn't work well. Only the loyal followers switched [when] most people stuck with the platform they were already on."
Theron Humphrey – 1.2 million followers
Most people want to quit their corporate jobs and hit the road. Theron Humphrey did just that. He loaded up his truck with his possessions and his dog Maddie. Together they hit the road and started Instagramming while shooting a 50 state documentary called This Wild Idea, shooting a different person a day for a year. National Geographic picked up the project and, in 2012, named Humphrey Traveler of the Year, further helping him built his following.
It sounds like a breeze but Humphrey feels it would be significantly more difficult to replicate that experience today. "It's probably harder now than ever before," he says. "But there is still a lot to be said in the world with a camera. You have to have something unique to say. It helps when it's a passion and the goal isn't to get noticed and gain followers."
He adds: "Make sure you're getting uncomfortable and doing things that aren't easy."
via TIME