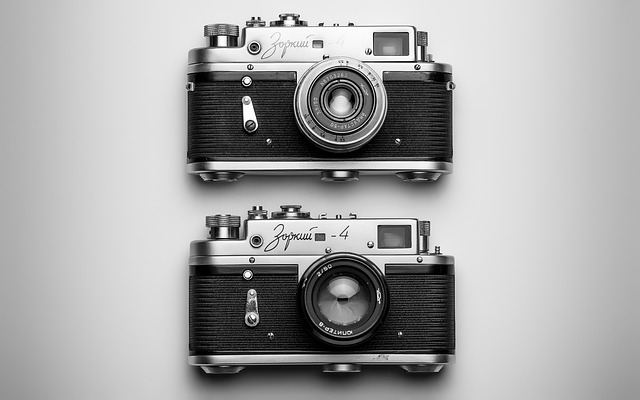 The Photographer's Guide To Instagram Hashtags
One of the methods to get the right people to look at your posts is to use the correct hashtags for your audience. We decided to dive deeper into what specific hashtags will work best for you as a photographer. This post is for photographers looking to get more exposure. Get your notes out and let's go!
Why Do Hashtags Matter?
They may not mean everything, but they do mean something. It's a piece of the puzzle to growing your audience on Instagram. Look at it as if you're advertising your work to the Instagram world. No one will know you exist unless you put your work out there at some capacity.
Hashtags Increase the Likelihood of Being Featured
In the Instagram world, there are a plethora of "Instagram Feature Pages," especially in the photography community. For example at here is the feature page of Adam Senatori. Feature pages essentially act as a modern day magazine where quality content is congregated to one Instagram page for those to enjoy. The benefits of your work being featured on multiple of these pages are very beneficial. Your username is most likely tagged where other users can click and explore your work, which can exponentially translate into more followers.
What Makes A Good Hashtag?
The sum of posts posted under a specific hashtag does not mean that hashtag is the right hashtag for you. There are a number of factors: the sum of posts, the quality of the content, and the engagement of a community. I find the more niche a hashtag is the better. Why? Because people searching these pages genuinely care about the content that is catered to them. They aren't spam bots buzzing through #vsco or #instamood which hold no value to anyone.
A good rule of thumb is to not post hashtags that contain over five million posts or so. That way your image will not be bogged down within seconds to a "black hole" of no return on that hashtag feed, because many users are posting that same hashtag at the same time as you. As a user, you want your image to be on the top of the hashtag feed as long as possible to those who are genuine enough to engage with you!
The Hashtag Guide
So here you have it! A complete list of hashtags handpicked for you to utilize when posting on Instagram, whatever your genre may be! You may find yourself mixing-and-matching some of these categories that best fit you. Remember, you're only allowed to use a maximum of 30 hashtags per post. With that being said, pull out your Notes app and get ready to copy and paste these hashtags!
Genre (# of Hashtags Provided)
General Photography (32)
#agameoftones #ig_masterpiece #ig_exquisite #ig_shotz #global_hotshotz #superhubs #main_vision #master_shots #exclusive_shots #hubs_united #jaw_dropping_shotz #worldshotz #theworldshotz #pixel_ig #photographyislifee #photographyislife #photographysouls #photographyeveryday #photographylover #worldbestgram #iglobal_photographers #ig_great_pics #ig_myshot #shotwithlove #justgoshoot #xposuremag #icatching #collectivelycreate #wanderlust #heatercentral #highsnobiety #shotzdelight
Portrait (30)
#portraits #portrait #portraits_ig #pixel_ig #portraiture #expofilm3k #portrait_perfection #portraitstyles_gf #snowisblack #portraits_universe #featurepalette #bleachmyfilm #portraitmood #featurepalette #rsa_portraits #makeportraits #profile_vision #top_portraits #life_portraits #postthepeople #quietthechaos #2instagood #way2ill #justgoshoot #artofvisuals #l0tsabraids #ftwotw #igPodium_portraits #ftmedd
Landscape (32)
#landscapephotography #landscapelover #landscape_captures #landscapes #landscape_photography #pixel_ig #landscape_hunter #landscape_lovers #landscapecaptures #landscapestyles_gf #landscape_specialist #landscapeporn #getlost #landscapephotomag #ig_landscape #trapping_tones #ig_masterpiece #ig_podium #splendid_earth #gramslayers #agameoftones #optoutside #discoverearth #exploretheglobe #nakedplanet #places_wow #earthfocus #ourplanetdaily #earthofficial #natgeo #nationalgeographic #awesome_earthpix
Animal/Wildlife/Nature (27)
#animal_captures #animals_in_world #splendid_animals #animals_captures #animal_fanatics #animalelite #animal_sultans #animal_sultans #wildlifephotography #wildlifephotography #birdphotography #wildlifephoto #wildlifelovers #earthfocus #wildlifeplanet #wildlifeonearth #wildlifeaddicts #natgeowild #natgeo #natgeohub #natgeowildlife #natgeopl #natgeowild_hd #natgeoru #natgeopix #wildlifeperfection
Astro (20)
#astrophotography #universetoday #milkyway #astrophoto #astrography #nightsky #nightscaper #starphotography #starscape #longexpo_additction ;#udog_sky #landscape_captures #awesomeearth #milkywaychasers #natgeospace #starrynight #longexposure #astro_photography_ #ic_longexpo #fs_longexpo
Automotive (13)
#carphotography #automotivephotography #carporn #carsofinstagram #carlovers #caroftheday #carswithoutlimits #cargram #carinstagram #carlifestyle #sportscars #madwhips #cargasm
Black & White (30)
#bwstylesgf #bnw_captures #bnw_universe #insta_bw #bwmasters #igfotogram_bw #excellent_bnw #igblacknwhite #blackandwhite_perfection #bnw_demand #bnwmood #bnw_planet #bnw_society #bnw_magazine #bnw_globe #bnw_of_our_world #top_bnw #bw_lovers #bw_photooftheday #bw_crew #bwstyleoftheday #noir_vision #bnw_diamond #flair_bw #rsa_bnw #bnw_life #bnw_guru #love_bnw #jj_blackwhite #bwsquare
Boudoir/Glamour (24)
#boudoirphotography #boudoirphotographer #boudoirshoot #boudoirinspiration #boudoirphotos #beautyandboudoir #boudoir #implied #impliedmagazine #uncoverme #uncoveredmagazine #nakidmag #forguysmag #fusemagazineonline #sensual_ladies #sensualdays #great_captures_sensual #igf_sensual2 #sensual_guru #ig_sensual_art #glamourshots #modelsofinstagram #glamourshot #glamourmodel
Drone (24)
#dronephotography #droneoftheday #dronestagram #dronesdaily #dronefly #dronegear #drone #mavic #dji #quadcopter #djiphantom3 #uas #dronelife #dronebois #aerialphotography #phantom3 #phantom2 #phantom4 #droneporn #djiglobal #djiphantom #fromwhereidrone #natgeoworld #natgeotravel
Fashion (20)
#fashionphotographer #fashionshoot #fashioneditorial #fashionmagazine #fashionmodel #fashionph #vogue #fashiongram #fashiondiaries #topmodel #modeloftheday #modelfashion #modelsworld #testshoot #testshoots #newface #facesobsessed #endlessfaces #highfashion
Film (23)
#filmphotography #filmisnotdead #35mm #ishootfilm #35mmfilm #filmcamera #staybrokeshootfilm #believeinfilm #buyfilmnotmegapixels #istillshootfilm #filmisalive #shotonfilm #filmcommunity #grainisgood #keepfilmalive #filmfeed #thirtyfivefuckingmillimeter #analogue #analoguevibes #analog #analogfeatures #analogphotography
Fine Art (18)
#fineartphotography #finearephotographer #conceptualphotography #fineartportrait #artisticphotography #emotive #artisoninstagram #of2humans #capturedconcepts #visualsoflife #l0tsabraids #featuremeofh #pixel_ig #marvelshot #whyconcept #forbiddenart #visualcreators #visualsgang
Food (27)
#feedfeed #thefeedfeed #huffposttaste #foodie_features #foodoftheday #foodpost #foodaddict #foodlife #foodinsta #foodgram #chefsofinstagram #cheflife #chefsroll #buzzfeast #hautecuisines #gloobyfood #beautifulcuisines #f52grams #foodgawker #foods4thought #foodblogfeed #todayfood #tastingtable #thekitchen #onthetable
Music (13)
#concertphoto #concertphotographer #musicphoto #musicphotography #gigphotography #livemusicphotography #onstage #ontour #bestmusicshots #liveauthentic #shows #musiclover #musicblogger
Sports (9)
#sportsphotography #sportphotography #maxpreps #sportphoto #championship #sportsman #sportphotographer #mondaymotivation #actionphotography
Street/Urban (41)
#killyourcity #citykillerz #illgramers #way2ill #agameoftones #urbex #createexplore #exploretocreate #streetactivityteam #streetdreamsmag #neverstopexploring #featuremeinstagood #igersone #shoot2kill #streetshared #streetmobs #urbanphotography #streetphotography #streetexploration #urbanandstreet #imaginatones #streettogether #streetmagazine #streetmobs #peopleinsquare #moodygrams #illgrammers #instamagazine #twgrammers #shotaroundmag #illkillers #killergrams #superhubs #urbanromantix #livefolk #shotaward #_heater #yngkillers #shotzdelight #1stinstinct #heatercentral
Travel (37)
#getlost #explorer #optoutside #worldshotz #theworldshotz #createexplore #exploretocreate #discoverearth #travelphoto #travelworld #keepexploring #globe_travel #theglobewanderer #roamtheplanet #letsgosomewhere #exploretheglobe #nakedplanet #places_wow #instapassport #instatraveling #igtravel #travelblog #instago #mytravelgram #travelingram #sharetravelpics #worldtravelpics #stayandwander #keepitwild #rei1440project #earthfocus #ourplanetdaily #earthofficial #natgeo #nationalgeographic #awesome_earthpix #travelstoke
Wedding (27)
#weddingphotography #weddingphotographer #weddingphoto #weddingday #weddingmoments #weddingceremony #weddingstyle #weddingfashion #bridalfashion #weddinginspirations #weddingdetails #weddingideas #weddinginspo #weddingrings #weddingblog #weddingblogger #weddingplanning #loveauthentic #junebugweddings #destinationweddingphotographer #bridalphotographer #couplesphotography #engagementphotos #engagmentphotography #engagementsession #bridebook #vscowedding
Stay Tuned For The Next Part Of Photographers Series!
In the next part of this series, I'll be sharing the fastest way to post hashtags when using Instagram. So you spend less time on Instagram and more time shooting. I will also talk about how Photographers have gone big by focusing on Instagram and getting a million followers. So stay tuned for that! In the meantime, be sure to give me a shout on Instagram and let me know what you think of the list!
via @fstoppers